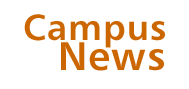 Chicago Journal
For the Record
Genius takes charge
Classics and political-science professor Danielle Allen will become Humanities Division dean July 1. Allen, who joined the University in 1997, is Chicago's first MacArthur "genius award" dean. She succeeds Janel Mueller, in the post since 1999.
A gain for the SSA...
Bank One has donated $1 million to the School of Social Service Administration to create the Bank One Program for Leadership in Community Schools. The program will provide fellowships, field education, and career services for students working in "community schools," which link academics with neighborhood services.
... And a loss
Edward Lawlor has stepped down after six years as SSA's dean, effective June 30. Lawlor, a professor at the SSA and the Harris Graduate School of Public Policy, is moving to Washington University to become dean and chaired professor at the George Warren Brown School of Social Work.
Cosmo grant
Fred Kavli's California-based foundation has donated $7.5 million to Chicago, making the Center for Cosmological Physics now the Kavli Institute for Cosmological Physics. It's one of seven U.S. and European centers Kavli has funded to study brain science, nanoscience, and cosmology.
Found in translation
After creating the first online Pashto dictionary, the University's congressionally funded South Asia Language Resource Center is developing the first standard proficiency test in that Afghan language. The center, which studies parlance in places including Afghanistan and Pakistan, hopes to improve Americans' foreign-language knowledge for government intelligence purposes.
Good with money
Global Derivatives magazine ranked the University's financial mathematics master's program fourth in North America. The program is one of the math department's most popular offerings. Its place in the math department rather than the business school makes Chicago's program stand apart from other universities'.
Young and clever
Two junior faculty members in the Graduate School of Business, associate professor of accounting Daniel Bens and assistant professor of accounting Franco Wong, received this year's Ernest R. Wish Accounting Research Award, given by Wish, MBA'71, and his former firm, PricewaterhouseCoopers. Bens and Wong were honored for their 2003 paper "Employee stock options, EPS dilution and stock repurchases."
Reveler skips town
Husband-and-wife team Edward "Ned" Rosenheim, AB'39, AM'46, PhD'53, and his wife Margaret ("Peggy"), JD'49, have retired to San Francisco after six decades at Chicago. Ned Rosenheim, the David B. and Clara E. Stern professor emeritus in English Language & Literature, helped write some 25 Quadrangle Club Revels, faculty and staff revues satirizing the University. Peggy Rosenheim, the Helen Ross professor emerita in the SSA, served as the school's dean from 1978 to 1983.
Colorful particles lead to prize
Yoichiro Nambu, the Harry Pratt Judson professor emeritus in Physics, received the annual Bogoliubov Prize from the Joint Institute for Nuclear Research of Dubna, Russia, this summer for his contribution to the theory of colored quarks. Nambu's work is also discussed in a new book, Martinus Veltman's Facts and Mysteries in Elementary Particle Physics.
Cacioppo to advise on aging
John Cacioppo, the Tiffany and Margaret Blake distinguished service professor in Psychology, will serve on the National Institutes of Health's National Advisory Council on Aging. A social neuroscientist, Cacioppo studies societal influences and personal relationships' effects on cognition and emotions.
V.P. gets the word out
University vice president and dean of College enrollment Michael Behnke is also, as of this winter, vice president for University relations. Behnke will oversee the University's news and publications offices and will work with the development & alumni affairs and community & government affairs offices, helping to publicize Chicago's achievements and its unique nature.
My fellow Chicagoans
Five University scientists—physicists Young-Kee Kim and Pavel Wiegmann, astronomy & astrophysics professor Stephan Meyer, chemistry professor Norbert Scherer, and James Franck Institute senior scientist P. James Viccaro—have been elected American Physical Society fellows.
Speaking role
This winter classical languages & literature professor Nicholas Rudall, a fixture on Chicago's dramatic stages, narrated Gertrude Stein's comic, farcical ballet, "A Wedding Bouquet," for the city's Joffrey Ballet.
Heaven and Earth
The Religion and Environment Initiative, a partnership between University environmental and religious groups formed last year—and led by biochemistry & molecular biology professor Ted Steck—held its first workshop in February. Ron Engel, emeritus professor of social and environmental ethics at the Meadville/Lombard Theological School, discussed the Earth Charter, a treatise on the ethics of environmental sustainability.
Send in the experts
Goldman Philanthropic Partnerships, an Illinois-based foundation that funds disease research, has paired with the University, allowing Goldman to consult Chicago experts when choosing which studies to sponsor.