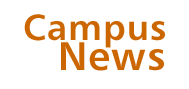 Chicago Journal
Center Stage

The Uses of Art in Renaissance Italy, through August 22.
This exhibit, showcasing objects from the Smart Museum's permanent collection, highlights original sites for Renaissance art—churches, homes, and public palaces—examining the interplay of form and function. Smart Museum of Art, 773/702-0200.
Incisive Vision: The Prints of James Abbott McNeill Whistler, April 3–June 13.
The Smart Museum presents a selection of Whistler's prints, donated in 2001. In the 19th century Whistler helped revive etching in the artistic spirit of 17th-century Dutch printmaking, rather than as a means of reproducing other works, a popular use in his time. Smart Museum of Art, 773/702-0200.
Fraulein Else, April 22–May 16.
Court Theatre presents this drama about a young Viennese woman attempting to save her parents from financial ruin. Lucy Smith Conroy directs the play, which Francesca Fandany translated and adapted from Arthur Schnitzler's 1924 novella. Court Theatre, 773/753-4472.
Taisho Chic: Japanese Modernity, Nostalgia, and Deco, April 22–June 20.
Including fashion, furnishings, scroll paintings, prints, and other decorative art pieces, Taisho Chic demonstrates Japanese contributions to the preeminent Western design style of the early 1900s, art deco. The exhibit focuses on the early 20th-century Japanese struggle for cultural identity. Smart Museum of Art, 773/702-0200.
Cyrano, May 20–June 27.
Court Theatre and Redmoon Theater present Jim Lasco and Charles Newell's production of Cyrano, the story of Cyrano de Bergerac, a guardsman and poet cursed with an enormous nose. The piece, adapted by Mickle Maher, is based on Edmond Rostand's Cyrano de Bergerac. Court Theatre, 773/753-4472.
The Greater Mysteries: A Pastiche, May 14 and 15.
University and Hyde Park community members perform a compilation of medieval mystery plays, with puppets, music, and dance, directed by James Redfield and art-directed by Lee Behnke. Rockefeller Chapel, 773/702-9075.