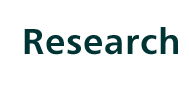 Fig. 2
The number of U.S. doctoral degrees granted in science and engineering (S&E) continues to slip, survey results show. During the 2001–02 academic year, universities awarded 24,500 S&E PhDs, a 2 percent drop from the previous year and the lowest total since 1993. According to the 2002 Survey of Earned Doctorates—an annual census conducted by the University's National Opinion Research Center under a National Science Foundation contract—19,485 were in scientific fields, compared with 20,024 in 2001, 20,643 in 2000, and 20,607 in 1999.
Chicago's own science doctoral degree output (U of C offers no engineering programs but has a range of science programs including the five fields above) also has fluctuated in recent years, climbing from 1999's 105 to 2001's 128 then dipping to 2002's 97.
Bucking the downward national trend, more women earned S&E PhDs in 2002, representing 37.3 percent of the total. The University, meanwhile, awarded science doctoral degrees to 28 women, eight fewer than in 2001.—M.L.

Graphic by Allen Carroll
Number of doctoral degrees earned at Chicago (red) and nationwide.