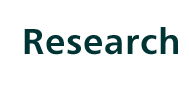 Investigations
A front-row seat to black thought
Well before the 2002 movie Barbershop hit the big screen, a young scholar had staked out hair salons and other black venues for investigation. As a graduate student in the late '90s Melissa Harris-Lacewell, assistant professor in Political Science, began studying the casual conversations African Americans have among themselves. While Hollywood did its thing, Harris-Lacewell did hers, tapping into an academic gold mine of rarely heard opinions and ideologies.
In April Princeton University Press released her first book, Barbershops, Bibles, and BET: Everyday Talk and Black Political Thought. "Just because ordinary people don't have a lot of political information, it doesn't mean they don't have a lot of political ideas," she says from her Pick Hall office. "They matter politically. Their conversations provide a framework to understand what's good for black people and what they're up to."
Harris-Lacewell, 30, credits her Wake Forest undergraduate life in a black women's group house with planting the seeds for her research. "It was probably the first time that I was part of really intense, animated conversations among African Americans who disagreed," she says. "I became convinced that this was not a unique experience to me." She started looking for places where diverse dialogue was a regular occurrence.
Turning curiosity into a career, she formalized her quest at Duke University, where she earned her master's and doctoral degrees, and then at Chicago, her professional home for the past five years. She listened in at a church during grad school and a barbershop as a professor, talked with African American college students, and studied the black media. Her collected evidence showed that in everyday talk African Americans swap differing ideas on issues such as race, politics, and gender—and those conversations provide a window into black public opinion.
"Although it's not surprising to most African Americans, it seems as though we must remind researchers and some black leaders that African American political thought is not monolithic," explains Quincy Mills, a doctoral candidate in History who worked on the study. Ordinary folks often fall off the mainstream radar, Harris-Lacewell says, while "political elites" like the Reverends Jesse Jackson and Al Sharpton dominate the airwaves, speaking for the majority. "I think it's important that we don't have one spokesperson," she argues. "I understand the reasons for wanting to offer a united front, but ultimately it's not only dishonest and empirically false, it potentially silences the most radical, interesting, and fruitful ideas and people."
Challenging the notion of a single black voice, Harris-Lacewell divided her findings into three categories where African Americans express varied views: barbershops, bibles, and BET. Barbershops symbolize black public spaces, while bibles refer to institutions including churches, colleges, and organizations such as the National Association for the Advancement of Colored People. BET, short for Black Entertainment Television, covers pop cul-ture—radio personality Tom Joyner, hip-hop music, the movie Barbershop.
Chicago's South Side salon Truth and Soul: Black Stars served as the book's barbershop backdrop. Mills, AM'99, spent Tuesday through Saturday there for four months in summer 2000. He tape recorded himself recounting the day's activities and later transcribed field notes for Harris-Lacewell to analyze. Talk ran the gamut from frivolous matters, such as what's for dinner, to that year's Olympics and presidential election. Clients gabbed about white-power structures, interracial relationships, President Bush, and black-owned businesses. "Debate was as rigorous as debate can get," Mills says."Most positions were challenged by young and old customers."
Unlike Truth and Soul, where Harris-Lacewell felt her presence would be a distraction—"The barbershop is a stage where black men are performing for each other. If you put [a] woman in there you change the performance."—Orange Grove Missionary Baptist Church was familiar ground. She first went as a congregant but, after discovering that the North Carolina church dealt in more than religion, switched into investigative mode. Members "found political answers, not just spiritual [ones], even if they didn't come looking for them." And there was room for debate in long, after-church discussions. "There's contestation," she explains. "The church is not such a one-way hierarchical flow down to the masses. It's a place for people to explore ideas."
The movie Barbershop captures that exploration, she says, most famously when Cedric the Entertainer's character takes a jab at Rosa Parks, downplaying her role in the civil-rights movement, and chides Martin Luther King Jr. for womanizing. At the time Jackson and Sharpton publicly criticized the scene, while the black media covered both sides of the controversy. For Harris-Lacewell, the national attention was a seminal moment. "It's literally the whole book happening."
Despite parallels between the movie and her book, she has never met the film's creators and, as far as she knows, they're unaware of her study. "Academics, we're so slow," she laughs a week after the box-office debut of Barbershop 2: Back in Business. Nonetheless Harris-Lacewell is glad that the word is out: political discussion and dissent—at a barbershop, a church, or in a movie—are standard fare among African Americans. "The 21st century for black people in America is going to be very different," she says, "and we need to be able to talk about it."—M.L.