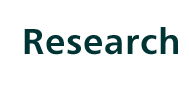 Investigations
Censored opera sees the light
Governments have long weighed in on art's acceptability, suppressing morally or politically objectionable material. In the opera world Giuseppe Verdi's Un Ballo in Maschera has received perhaps the harshest treatment. Until January Ballo had never played Naples's Teatro San Carlo, the venue for which it was written. Indeed, the original, titled Gustavo III, had not reached any stage until musicologist Philip Gossett reconstructed it. Nearly 150 years after Italian censors forced Verdi to radically alter the work, Gossett, the Robert W. Reneker distinguished service professor in Music, has produced a version that tries to capture the author's intentions.
He faced a formidable task. Ballo, as opera buffs know it, has a loyal following, and some members of the Italian press have accused Gossett and his collaborator, musicologist Ilaria Narici, of "rewriting Verdi." Other critics consider the censor-inspired changes improvements and see little point in dredging up the original. As editor of The Works of Giuseppe Verdi (University of Chicago Press) and the Edizione critica delle opere di Gioachino Rossini, Gossett disagrees. "Despite Verdi's efforts to put a good face on the situation, the interventions of the censors were weighty," he wrote in a letter to the magazine Opera. "Highly specific text, politically, emotionally, liturgically, and erotically charged, was replaced by blander and generic phrases."
The saga of Verdi's thwarted opera dates to 1857, when the composer and his librettist, Antonio Somma, drafted Gustavo III—based on the actual murder of an 18th-century Swedish king at a masked ball—for the Teatro San Carlo. Even before finishing, Verdi bowed to pressure from censors, who were nervous about an assassination attempt on Naples's monarch two years earlier. He switched the victim to a duke, the setting from Stockholm to the Prussian town of Stettin (now Szczecin), the title to Una Vendetta in Domino, and made other minor compromises.
The next year Verdi set sail from Genoa to Naples for rehearsals, carrying Vendetta's complete skeleton score, including all the vocal lines, the orchestral bass, and the most significant instrumental lines. While he was at sea, an Italian anarchist tried to kill Napoleon III in Paris (coincidentally, by throwing a bomb under the emperor's opera-bound carriage). By the time Verdi disembarked, the political climate was so charged that even the revised opera was deemed unacceptable.
Yet when the Neapolitans suggested adapting the music to a completely different libretto, he was outraged and withdrew his opera. "A composer who respects his art and himself could not or would not dishonor himself," Verdi fumed in paperwork he prepared for a potential legal battle. "[T]hese absurdities…upset the most obvious dramatic principles and offend the conscience of an artist."
After learning that a Roman theater had recently staged a play about Gustave III, he saddled up for another round, sending the original libretto—featuring the king, not the duke—to the Roman impresario, who responded enthusiastically. The papal censors, however, did not. Once again, Verdi balked at the interference and finally received an ultimatum: he could keep the European locale only if he made a long list of other changes. Exasperated, Verdi set the opera in colonial Boston and gave it the title that stuck, Un Ballo in Maschera.
Colonial Boston—known more for Puritans than bal masque—never rang true with many aficionados, Gossett says, and since the 1950s every major opera house in the world has reworked Ballo with a Swedish setting. In 1999 Gossett—awarded both a 1985 Medaglia d'Oro, prima classe, for services to Italian culture, education, and the arts, and a 1997 Diploma di Grande Ufficiale dell'Ordine al Merito, Italy's highest civilian honor—and Narici, who edited Ballo for the new Verdi critical edition, decided to delve deeper. Drawing on their experience preparing ten critical editions of Verdi operas and their knowledge of the composer's methods, they tried to imagine how Gustavo III might have turned out if completed without intervention.
Upon examination, Gossett and Narici found that 75 percent of Ballo's autograph manuscript—an abridged version that Verdi typically penned before orchestrating an opera—was Vendetta's skeleton score. Verdi had simply scraped away old words and music and written in the new Bostonian ones. The other 25 percent, however, was lost. To recreate the missing sections they referred to his first draft, a "short score" of two or three staves, including the main vocal lines and orchestral ideas.
Using those documents, to which descendants of Verdi, who died in 1901, provided them access, the duo created a hypothetical Gustavo III. The new opera, a major departure from Ballo—it includes a different baritone aria, for example—reconstructs the original with a fair degree of accuracy, according to Gossett: "We think we're pretty damn close." First performed in Gothenburg in 2002, Gustavo III opened at Naples's Teatro San Carlo in January and played New York's Carnegie Hall in March.
"Hearing the early version is at the very least instructive, even in the majority of cases where Verdi's later changes are likely to be judged improvements," music critic George Loomis wrote of the Gothenburg production in the International Herald Tribune. While other critics have been less kind, Gossett views his reconstruction through a scholar's lens. "None of our work is about 'better' or 'worse': it is about knowledge," he says. "And Ballo remains the glorious, if dramaturgically flawed, opera we will all continue to treasure."—Carrie Golus, AB'91, AM'93