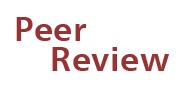 Deaths
Trustees
Irving B. Harris, an executive and philanthropist, died September 25 in Chicago. He was 94. A life trustee of the University, he was the chief benefactor of the Graduate School of Public Policy Studies, which bears his name. Harris, a graduate of Yale, founded the Toni Home Permanent Company with his twin brother. After selling it in 1948, he chaired the Pittway Corp. for 40-plus years; he also chaired the Liberty Acorn mutual fund, stepping down in 2002. He was an advocate to create Project Head Start in the 1960s, and his philanthropy included helping to establish the Erikson Institute for Advanced Study in Child Development, the Ounce of Prevention Fund, Millennium Park's Joan W. and Irving B. Harris Theater for Music and Dance, and the Beethoven Project. Survivors include his wife, Joan; two daughters; a son; a stepdaughter; two stepsons; a sister; ten grandchildren, including Charles Polsky, MD'96, and James H. Polsky, JD'92; and 26 great-grandchildren.
Faculty & Staff
Aaron Director, an economist who founded the field of law and economics, died September 11 in Los Altos Hills, CA. He was 102. Joining the University faculty in 1946, Director applied microeconomic theories to legal analysis, revolutionizing antitrust law along free-market lines. In 1958 he founded the Journal of Law and Economics, and in 1965 he left Chicago for Stanford's Hoover Institution. Survivors include a sister, Rose Director Friedman, PhB'32.
Moises G. Munoz, a physicist, died September 13 in Orland Park, IL. He was 82. In 1959 Munoz moved from his native Spain to join the Enrico Fermi Institute, studying experimental atomic physics; in 1968 he joined Fermi's astrophysics group, working with Chicago professor John Simpson to design and test cosmic-ray instruments on Earth-orbiting satellites and the Ulysses deep-space mission. He retired in 1995. Survivors include his wife, Jacquie; a brother; and a sister.
Helen Harris Perlman, the Samuel Deutsch distinguished service professor emeritus in the School of Social Service Administration, died September 18 in Hyde Park. She was 98. Perlman joined the Chicago faculty in 1945, after earning a degree in English literature from the University of Minnesota and a master's in social work from Columbia. A leader in developing the problem-solving approach known as the "Chicago School" of social-work practice, she served on the editorial boards of Social Work and the Journal of American Orthopsychiatry and wrote numerous articles and eight books, including Social Casework: A Problem-solving Process (1957). She also was a published poet and short-story writer. Survivors include a son and a grandson.
Harry V. Roberts, AB'43, MBA'47, PhD'55, the Sigmund E. Edelstone professor emeritus of statistics and quality management in the Graduate School of Business, died August 14 in South Holland, IL. He was 81. A WW II veteran, Roberts joined the U of C in 1949 as a statistics instructor, rising to full professor ten years later. In 1997 he won the Alumni Association's Norman Maclean Faculty Award, recognizing his 46 years of contributions to teaching and campus life. Survivors include his wife, June Hoover Roberts, SB'44; a daughter; a son; and five grandchildren.
Stanley Yachnin, professor emeritus in the Biological Sciences Division, died August 30 in Hyde Park. He was 74. Joining the faculty in 1961, Yachnin served as chief of the Hospitals' hematology and oncology section from 1972 to 1982; from 1990 until his 1996 retirement, he chaired the University's Pew Program for combined PhD/MD students. He retired in 1996. Survivors include a daughter, a son, and four grandchildren.
1920s
Elbert L. Little Jr., SM'29, PhD'29, an expert on tree identification, died June 18 in Eugene, OR. He was 96. Chief dendrologist with the USDA Forest Service in Washington, DC (1942–76), he wrote numerous books on tree identification, including the National Audubon Society Field Guide to Trees. Honored by the USDA, the Society of American Foresters, and the Oklahoma Society of Scientists, he enjoyed world travel and worked in many tropical countries. Survivors include his wife, Ruby; two sons, a daughter, and four grandchildren.
Jay J. Stein, PhB'29, an attorney, died August 6 in Los Angeles. He was 94. A WW II counterintelligence interpreter, Stein practiced law in California for nearly 70 years. He enjoyed tennis, fly fishing, and lawn bowling. Survivors include a son, two grandchildren, and two great-grandchildren.
1930s
Joseph T. Zoline, PhB'33, JD'35, died September 23 in Beverly Hills, CA. He was 92. After practicing corporate law in Chicago, Zoline moved into business. In 1968 he began developing the Colorado Rockies mining town of Telluride into an elite ski resort, selling his shares in 1978. He is survived by two daughters, including Patricia Zoline, AB'65; a son; and five grandchildren.
Louise Acker Roberts, AB'37, AM'38, PhD'46, died October 2 in Oneonta, NY. She was 86. The first woman to win the College's Quantrell award, Roberts taught English at Chicago during the 1940s. Her 67-year career also included positions at City College of New York, City University of New York, and State University of New York at Oneonta (1984–2004). She is survived by two daughters, Ann Roberts Harper, AM'70, and Mary Roberts Sumner, AM'69; two sons; three brothers; seven grandchildren; and one great-granddaughter.
1940s
Geraldine Kidd Barbaras, SB'40, PhD'46, a chemist and composer, died July 3 in Wilmington, DE. She was 84. After working at the University on a Navy rocket-propellant project, Barbaras moved with her husband, Glen D. Barbaras, PhD'49, to DuPont's Cleveland laboratory. In 1950 she retired to raise a family. She later composed classical chamber music, organizing and presiding over a professional chamber-music group. Survivors include her husband, two sons, a daughter, and a brother.
Ralph E. Lapp, SB'40, PhD'46, a physicist, died September 7 in Alexandria, VA. He was 87. After time with the Manhattan Project and as assistant director of Argonne National Laboratory, Lapp served as the lab's atomic-energy liaison to the armed services. He spent 50 years, working first at the energy-management company QuadriScience Inc. and then his own firm, Lapp Inc., advising the public on how to protect itself from nuclear war while stressing the safety of nuclear power. Survivors include his wife, Jeannette, and two sons.
Paul B. Newman, SB'40, AM'54, PhD'58, a poet and English professor, died August 18 in Charlotte, NC. He was 85. A WW II Army officer, Newman taught at the University of Puerto Rico, Kansas State University, and Queen's College, where he chaired the humanities department. Winner of the U of C's John Billings Fiske Poetry Prize as an undergrad, he went on to publish more than 300 poems. Survivors include a daughter; a son; a brother, Murray A. Newman, SB'49; and two grandchildren.
William E. Siri, SB'42, a biophysicist and outdoorsman, died August 24 in Berkeley, CA. He was 85. A member of the Manhattan Project, Siri joined the University of California in 1945, doing research at Lawrence Berkeley National Laboratory. An active climber, he was president of the national Sierra Club (1964–66) and scaled Mount Everest three times. Survivors include his wife, Jean; two daughters; and two grandchildren.
Irving T. Diamond, AB'43, PhD'53, a psychology professor, died September 14 in Durham, NC. He was 81. A WW II Army veteran, Diamond taught at Chicago for a decade before moving to Duke University in 1958. A neuropsychologist who studied the evolution of the primate brain and the function and structure of the neocortex, he was the author of more than 100 papers and was named to the National Academy of Sciences in 1982.
Philip L. Small, X'43, died September 6 in Chico, CA. He was 82. After reporting and editing at the Berkeley Daily Gazette, Small joined Kaiser Aluminum and Chemical's public-relations department in 1954; he later became Kaiser's sales training manager, retiring in 1981. Small also was a professional woodcarver, selling his wares in Bay Area stores and galleries. Survivors include his wife, Audrey; a daughter; a son; a sister; and three granddaughters.
Fay Horton Sawyier, AB'44, PhD'64, died October 11 in Hyde Park. She was 80. An expert on Hume, Sawyier taught philosophy at the Illinois Institute of Technology (1964–88), chairing the department and founding the Center for the Study of Ethics in the Professions. After retiring from IIT, she taught at Indiana University, Northwest, and middle-school math in Chicago. Recipient of a 1971 Alumni Service Citation, Sawyier was president of the U of C Alumni Association (1967–70), a reunion volunteer, and a member of the Women's Board. Survivors include a daughter, Terry S. Straus, AM'70, PhD'76, professor of anthropology at the University; three sons, including Michael T. Sawyier, JD'72; a brother, John T. Horton, PhB'46; a sister; 12 grandchildren, including Julianne Sawyier Migely, AB'91, AM'02; and three great-grandchildren.
Jay Y. Roshal, PhB'48, SB'49, SM'50, PhD'53, died July 12 in Arlington, VA. He was 81. A biology professor, Roshal taught at the University of Minnesota until his 1984 retirement. Survivors include his wife, Hertha Googe Schlefer Roshal, PhB'49.
1950s
James D. Barber, AB'50, AM'55, a political scientist, died September 12 in Durham, NC. He was 74. An expert on the American presidential character, Barber joined Duke University's faculty in 1972, teaching until his 1995 retirement. Survivors include his wife, Amanda; two daughters; two sons; a brother; and two grandchildren.
Robert D. Cumming, PhD'50, a philosophy professor, died August 25 in New York. He was 87. A Rhodes Scholar, Cumming served in Europe during WW II. Teaching at Columbia University from 1948 until his 1985 retirement, he chaired the philosophy department from 1961 to 1964. His major work was a four-volume study of the phenomenological movement, issued by the University of Chicago Press. Survivors include his wife, Jeanne; a daughter; a sister; and a grandson.
Herbert Garfinkel, AM'50, PhD'56, an academic administrator, died September 27, 2003, in Peoria, IL. He was 83. The founding dean of James Madison College at Michigan State University, Garfinkel also served as provost and vice chancellor for academic affairs at the University of Nebraska at Omaha and the vice president for academic affairs at the University of Louisville. Survivors include his wife, Evelyn; a daughter; a son; and six grandchildren.
Marilyn Mendel Lichton, AB'50, died September 2 in Honolulu. She was 74. Lichton worked as a secretary in Stanford University's physics department, in the University of Hawaii's tropical-medicine department, and at Honolulu's Temple Emanu-El. She cofounded the Hawaii chapter of Hadassah. Survivors include her husband, Ira J. Lichton, PhB'47, and a son.
William J. Browne, MD'51, a physician, died August 11 near Pittsburgh. He was 89. One of the first physicians to diagnose alcoholism as a medical problem, in 1955 Browne founded an outpatient treatment program at Pittsburgh's St. Francis Hospital, where he worked for more than 40 years. His career also included posts with the Veterans Administration in Pittsburgh and Woodville State Hospital. He is survived by his wife, Martha; three daughters; and four grandchildren.
Walter Feit, AB'51, SM'51, a mathematician known for his work in finite group theory, died July 29 in Branford, CT. He was 73. In 1953 Feit joined Cornell University's faculty, moving in 1964 to Yale University, where he served the mathematics department as director of undergraduate studies, director of graduate studies, and chair. Elected to the National Academy of Sciences and the American Academy of Arts and Sciences, he also won the American Mathematical Society's Cole Prize in Algebra. Survivors include his wife, Sidnie; a daughter; and a son.
Richard L. James, AB'51, an obstetrician and gynecologist, died September 4 in Statesville, NC. He was 73. After Army service in the late 1950s, James practiced in Wisconsin and North Carolina, punctuated by a four-year return to active military duty (1976–80). In 1984 he established a private practice in King, NC. Survivors include his wife, Sue; a daughter; two sons; a sister; and seven grandchildren.
Joan A. Krueger, AB'59, AM'60, a civil-rights activist, died of cancer August 7 in Chicago. She was 66. Leaving a teaching post at Chicago's Washington High School to register Southern voters in 1964, Krueger later returned to the city, where she joined local civil-rights organizations. In the 1980s she became director of preceptorship at the Chicago Area Health and Medical Careers Program and the Council for Bio-Medical Careers, organizations aimed at increasing the number of minorities in medical professions. Survivors include her mother, a brother, and a sister.
1960s
Ruth Greenfield Surgal, AB'60, AM'63, a social worker, died of an aneurysm August 29 in Hyde Park. She was 66. A leader in Chicago's underground Abortion Counseling Service, code-named Jane, during the 1960s and '70s Surgal also spent nearly 20 years working for the Illinois Department of Children and Family Services. In the late 1970s she began to focus on pottery, teaching at a local studio. Survivors include her husband, Joel R. Surgal, MAT'70; two daughters; a son; a sister; and a grandson.
Sarah Wallace Cogan, AB'66, died of lung disease July 23 in Ypsilanti, MI. She was 59. As systems librarian at Eastern Michigan University Cogan, who trained in classical languages, adapted automated information technology to implement a robotic storage system. Survivors include her husband, Marc R. Cogan, AB'65, PhD'74; her father; and three sisters.
1980s
Janet Perloff Fossett, AM'77, PhD'81, an expert on maternal and child health, died of breast cancer August 29 in Albany, NY. She was 50. After holding research positions at the American Academy of Pediatrics and the Veterans Administration in Chicago, Fossett taught at the University of Illinois. In 1989 she moved to Albany, where she joined the University at Albany's Schools of Social Welfare and Public Health, where she became professor and associate dean for research. Survivors include her husband, James; a son; her mother, and two sisters.
Justin L. Johnson, AB'83, an attorney, died in a car accident August 21 in Atlanta. He was 41. After earning his law degree at Harvard at age 22, he practiced law in Pittsburgh before moving to Georgia, where he worked for Turner Broadcasting System and the law firm Alston & Bird before joining Atlanta Life Financial Group as vice president and general counsel. A board member of the Gate City Bar Association and the Altanta Children's Shelter, he also was active in such charities as 100 Black Men of Atlanta and the United Way. Survivors include his father, Justin M. Johnson, AB'54, JD'62; his mother; a brother; and a sister.
1990s

Richard J. Winkle, AM'93, died unexpectedly September 20 in Denver. He was 35. Survivors include his wife, Ana L. Acena, AB'93, and his parents.
2000s
Charles E. Clifton, AM'02, an AIDS activist, died of a pulmonary embolism August 15 in Chicago. He was 45. Promoting HIV/AIDS awareness, Clifton joined Chicago's Test Positive Aware Network in 1996, becoming its executive director in 2002 and working with the Chicago Department of Public Heath on several city initiatives. Survivors include his partner, Kurt Kausch.