The University of Chicago Magazine December 1995
---
Return to December 1995 Table of Contents
---
CHICAGO JOURNAL
---
Key appointments in science and research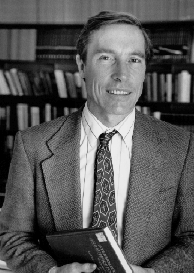 David Oxtoby
David Oxtoby--chemistry professor and director of the James Franck Institute since 1992--is now dean of the physical sciences division.
President Hugo Sonnenschein noted that the next few years will be especially critical for the division "as we plan for new facilities to replace the Research Institutes. Provost Stone and I are committed to working with David to continue to strengthen the division, building on the strong legacy of Stuart Rice's deanship and the work begun by Peter Vandervoort as acting dean."
Oxtoby, a theoretical chemist who specializes in phase transitions, is coauthor of two introductory textbooks in chemistry. He first came to Chicago as a research associate in 1975, after receiving his B.A. from Harvard and a Ph.D. from Berkeley. From 1984 to 1987, he served as master of the physical sciences collegiate division and associate dean of the College. He won the Quantrell award for excellence in undergraduate teaching in 1986.
During his 14-year tenure as dean, Stuart Rice led efforts to build the Kersten Physics Teaching Center and the Accelerator Building addition and helped establish a new computer-science department.
---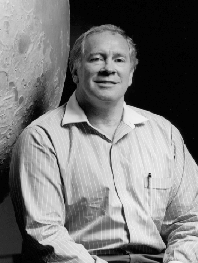 David Schramm
One of the world's leading theoretical astrophysicists will lend his scientific savvy to the new position of vice president for research.
David Schramm, the Louis Block professor in the physical sciences, will coordinate academic and scientific relationships with Argonne National Laboratory, operated by the University on behalf of the Department of Energy. He will lead the University's analysis of and response to government science and research policies by overseeing its Office of Research Administration and chairing its Council on Research.
President Sonnenschein anticipated that Schramm would bring to the position "a combination of extraordinary scientific accomplishment, tremendous energy, a taste for excellence, and the ability to explain to diverse audiences the importance of science."
Schramm, author of more than 350 papers and ten books, is a leading authority on the big-bang model of the universe. He re- ceived his B.S. from MIT and a Ph.D. from Caltech. In 1994, he was awarded the U of C's faculty award for excellence in graduate teaching.
---
Also in this department:
Photographs from campus: Monsters of the Midway are back, as football runs to 8-2 record. Reynolds Club renovations create a new student social hub.
Plus items For the Record.
---
Go to:Return to December 1995 Table of Contents