The University of Chicago Magazine

October-December 1996
FOR THE RECORD
Worth noting:

The University recently honored six of its leading scholars. Divinity School professor Wendy Doniger (above); Law School Dean Douglas Baird; Robert Kaster, chair of classical languages and literatures; and mathematics professor Robert Zimmer were made distinguished service professors. Mathematician Carlos Kenig, SM'75, PhD'78, has been named Louis Block professor, while David Oxtoby, physical-sciences dean, was appointed William Rainey Harper professor in the College.
Code word:
Thanks to a surfeit of cellular phones, faxes, and modems, the area code for Hyde Park and the rest of Chicago outside the downtown Loop area changed from 312 to 773 on October 12. The Gleacher Center's area code remains 312.
Modeling the future: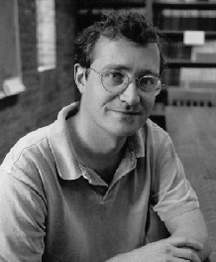 Oceanographer and assistant professor David Archer has been awarded a five-year, $500,000 fellowship from the David and Lucile Packard Foundation. Archer studies the balance between oceanic and atmospheric carbon-dioxide levels in the past, using models to better understand and predict how currently rising levels will affect Earth's climate and communities.
Chalk up another:
Chemistry Nobel laureate Richard Smalley--who shared the 1996 prize with two other scientists for their discovery of "Buckyballs," the first of a new family of carbon compounds--did some key work here as a research associate from 1973 through 1976. With U of C professor Donald Levy, Smalley developed an experimental technique, supersonic jet spectroscopy, that he used to discover the molecules. Smalley received an honorary degree from Chicago in 1995.
Sad loss:
Arthur Quern, 54, a University trustee and chair of the U of C Hospitals board, died October 30 in the crash of a corporate jet at Palwaukee Municipal Airport in Illinois. Chair and CEO of Aon Risk Services Companies, Quern also led the Illinois Board of Higher Education. (A full obituary will appear in February.)
Raw data: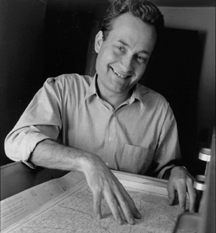 Anthropology professor Alan Kolata endured a rocky summer trip along a Bolivian river, where he went to study how people there interact with their environment. Learning that a guide hadn't packed enough food for the week-long journey, Kolata resorted to shooting an alligator to use for fish bait. At trip's end, he found that a washed-out bridge had blocked his ride to the airport, so he hiked 15 miles into town. He arrived safely back in Chicago in September.
New chair:
Eugene Chang, MD'76, professor in medicine and cell physiology, is the first recipient of the Martin Boyer professorship in gastroenterology. Chang's research deals with the biological basis, diagnosis, and treatment of diseases that cause diarrhea, particularly inflammatory bowel disease.
Times change:
This fall the U of C welcomed the Class of 2000--the largest entering class in College history, with more than 1,010 students. The new undergrads also have new opportunities: more programs for study abroad, new facilities for computer and media studies, a shuttle bus to downtown and the North Side, and new buildings for the sciences.
Uncovering Mars: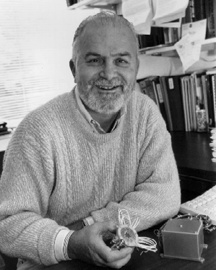 Two identical instruments designed by senior research associate Thanasis Economou (above) and chemistry professor emeritus Anthony Turkevich lift off December 2 with the U.S. Mars Pathfinder and November 16 with the Russian Mars '96 mission. The Alpha Proton X-ray Spectrometer will analyze the composition of Martian soil.
Golden year:
Beginning the celebration of the Basic Program's 50-year mark, English professor emeritus Wayne Booth, AM'47, PhD'50, assessed the state of liberal education in an October lecture, "The Aims of Education, Come the Millennium." Offered through Continuing Studies, the Basic Program is a comprehensive, four-year sequence on the classic texts of Western thought.
Clean sweep:
U of C researchers received all five of the Cancer Research Foundation's 1996 young investigator awards honoring junior scientists at Chicago medical schools. The recipients are assistant professors Angus MacNicol, medicine; Alex Morla, pathology; and Judith Austin and Stephen Kron in molecular genetics & cell biology; plus Walter Stadler, instructor in medicine.
---
In this department:
Also in the Journal:
---
---
Go to:
---
Return to October-December 1996 Table of Contents