New alumni director appointed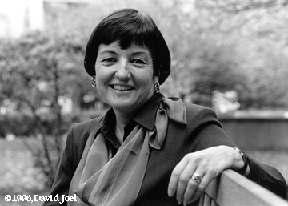 Christine Love, assistant vice president for alumni relations at Brown University, has been appointed executive director of the U of C Alumni Association.
Love, who has 17 years experience working in admissions, annual funds, and alumni relations, joins the University on January 1. Mary Ruth Yoe, editor of the University of Chicago Magazine, will continue to serve as acting executive director until that time.
As assistant vice president at Brown since 1989, Love initiated alumni public-service programs, oversaw development of a Web site and on-line discussion courses for alumni, and strengthened ties between alumni and the admissions, development, and career-
planning offices. Brown's alumni program as a whole earned a Grand Gold Medal from the Council for the Advancement and Support of Education in 1993.
Love began her career at Brown University in 1970 as an admissions officer and later held appointments as associate director of alumni relations and associate director of Brown's annual fund prior to her 1989 appointment as assistant vice president. She received her B.A. from Brown in 1970 and her M.S. in 1974 from the University of North Carolina, Chapel Hill.
Randy Holgate, vice president for development & alumni relations, commented that Love "has led a nationally recognized program serving 65,000 alumni worldwide. The depth of her experience in alumni relations and related areas will enrich our program, and we look forward to her arrival."
---
In this department:
Also in the Journal:
Plus items For the Record.
---
---
Go to:
---
Return to October-December 1996 Table of Contents