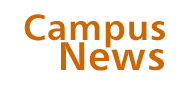 UCHICAGO.EDU
FRIDAY, FEBRUARY 8, 2002
News from the University of Chicago Magazine
Uchicago.Edu
Welcome to the February edition of Uchicago.Edu, a monthly e-bulletin bringing you news about the University of Chicago and its larger community of alumni and friends.
In this e-bulletin we offer links to the latest U of C Magazine and to other online news from Chicago:
COVER STORY >>
Political scientist John Mearsheimer on power politics

ALSO IN THE FEBRUARY MAGAZINE >>
Residential and Dining Commons give new meaning to room & board
How many Chicago students does it take to change a lightbulb?
OTHER NEWS FROM CHICAGO >>
VP for Research to be Brown's provost
Public Policy Studies names new dean
Marriage is subject of PBS Valentine's Day special
RESEARCH AT CHICAGO >>
Pater Familiar? Proof that preferences can be inherited
Virtual Reality, Renaissance-style: Online exhibition
MAROON SPORTS >>
Third-year sets U of C basketball all-time scoring record
NEW FROM THE ALUMNI ASSOCIATION >>
Online learning from Fathom
Alumni study trips for spring, summer, and fall
---
YOUR CHICAGO CONNECTIONS >>
ABOUT CHICAGO.EDU >>
SUBSCRIPTION TO THE eBULLETIN
>>

Your February/02 University of Chicago Magazine goes in the mail on February 12.
http://www.alumni.uchicago.edu/magazine
Here's a sample from the issue:
---
LIBERAL TALK, REALIST THINKING
States may cite noble aims, but their goal--whether seen through liberal or realist eyes--is the relentless pursuit of power. So argues Chicago political scientist John Mearsheimer in his new book, The Tragedy of Great Power Politics (Norton). To read an excerpt:
http://www.alumni.uchicago.edu/magazine/0202/features/index.htm
---
LIFESTYLES OF THE YOUNG AND STUDIOUS
The Palevsky Residential Commons and Bartlett Dining Commons opened January 2. Palevsky offers the shock of the new and the comforts of home while the retooled Bartlett Gymnasium has kept its gothic charm. http://www.alumni.uchicago.edu/magazine/0202/features/young.html
AND THE WINNING PUNCH LINE IS...
When the Magazine asked readers, How many Chicago students does it take to change a lightbulb?, the answers were illuminating. http://www.alumni.uchicago.edu/magazine/0202/features/punchline.html
---
VP FOR RESEARCH Robert Zimmer is next Brown provost
Robert Zimmer, vice president for research and for Argonne National Laboratory, will become provost of Brown University July 15. Zimmer joined the mathematics faculty in 1977.
http://chronicle.uchicago.edu/020207/zimmer.shtml
PUBLIC POLICY STUDIES names new dean
On July 1 Susan E. Mayer begins a five-year term as dean of Chicago's Irving B. Harris Graduate School of Public Policy Studies, succeeding Robert T. Michael. Mayer is deputy director of the Northwestern University/University of Chicago Joint Center for Poverty Research.
http://www-news.uchicago.edu/releases/02/020124.mayer.shtml
MARRIAGE IS SUBJECT of PBS Valentine's Day Special Marriage--Just a Piece of Paper? airs nationally on Thursday, February 14 (check local listings). Co-produced by Divinity School professor Don Browning's Religion, Culture, and Family Project and narrated by Cokie Roberts, the one-hour PBS documentary has numerous Chicago connections--on camera and off (Bryan Zises, AB'90, was senior producer). For more on Browning and the project, go to: http://www.alumni.uchicago.edu/magazine/0108/research/invest-sacred.html
---
PATER FAMILIAR? Proof that preferences can be inherited
Three U of C researchers--psychology professor Martha McClintock, human-genetics professor Carole Ober, and postdoctoral fellow Suma Jacob, AB'91, PhD'98, MD'01 (the lead investigator)--offer the first evidence that preferences can be inherited. Their study found that women prefer the scent of some men over others because of genes they have inherited from their fathers.
http://www-news.uchicago.edu/releases/02/020122.mcclintock.shtml
VIRTUAL REALITY, Renaissance-Style: Online exhibition
Devices of Wonder, an exhibition at Los Angeles's Getty Museum, drew rave reviews during its recent run. Co-curated by Chicago art historian Barbara Stafford, PhD'72, it put a new spin on "multimedia" and "virtual reality"--showing that interest in sense-enhancing and image-making technology dates back to the Renaissance. The exhibition has closed, but its Web-based cabinet of curiosities remains: http://www.getty.edu/art/exhibitions/devices/choice.html
---
---
ALUMNI STUDY TRIPS for spring, summer, and fall
Made your vacation plans for 2002? Consider a U of C faculty-led alumni study trip abroad. See the range of programs offered this spring through fall--from a fortnight in Oxford to a cruise on the Danube.
http://www.alumni.uchicago.edu/travel_education/trips
---
CHICAGO.EDU is a joint project of the University of Chicago Magazine and the University of Chicago Alumni Association. Please send your comments and suggestions to uchicago-magazine@uchicago.edu.
---
To start receiving the CHICAGO.EDU, fill out the University's contact information update form and be sure to include your e-mail address.
If you currently receive the CHICAGO.EDU e-bulletins and would like to be removed from future mailings, please reply to this email (uchicago-magazine@uchicago.edu) with your full name, e-mail address, and class/degree. All of this information is needed in order to remove you from the mailing list.
---
Please note: Because Uchicago.edu is an online news bulletin, some links may expire in the weeks and months after publication.
> > August 2002
> > July 2002
> > June 2002
> > May 2002
> > April 2002
> > March 2002
> > February 2002
> > January 2002
> > December 2001