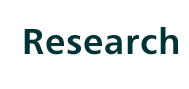 Fig.2
War: the frugal option?
Three Chicago economists pared down the argument for war in Iraq versus further containment to—what else?—dollars. On March 20, the day after the United States began its air campaign, GSB professors Steven J. Davis, Kevin M. Murphy, and Robert H. Topel released a paper arguing that the cost of containing Saddam Hussein, at $630 billion, "dwarfs" their war estimate of $125 billion.
One reason for the cost difference: time. Based on similar scenarios in North Korea and the Soviet Union as well as Saddam's survival through the Iran–Iraq and Persian Gulf wars plus 12 years of sanctions, the economists guesstimated that he or his sons would rule for another 33 years. That calculated to a 3 percent chance every year that the regime would "morph from malign to benign." If Saddam achieved a 9/11-like terrorist attack, add another $50 billion. The economists lowballed $10 billion a year for extra homeland security and assumed post-9/11 security concerns and redoubled efforts to enforce sanctions would increase costs by 50 percent.
The economists' war costs comprised two years. Davis, Murphy, and Topel argued that long-term nation building or occupation costs would be outweighed by the Iraqis' increased living standards and fewer Saddam-inflicted deaths.
—A.B.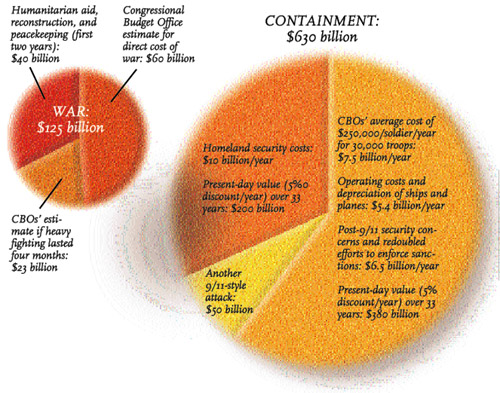 Graphic by Allen Carroll