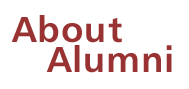 Architectural Details
Rooftop Chemistry
The cupola that sits atop Kent Chemical Laboratory is gleaming more brightly these days, thanks to a 2002 refurbishing. According to Barry O'Quinn, the University's supervisor of sheet metal, roofing, and masonry, the cupola, composed of clay tiles and plain and lead-coated copper, is used to ventilate the area below—a large circular lecture hall that once did double duty as a chapel.
The dome is one of many ornate details gracing the research building, designed by architect Henry Ives Cobb, also responsible for Cobb Lecture Hall, Snell Hall, and many of the quads' other Gothic structures. Chicago grain speculator and businessman Sidney A. Kent donated $235,000 to construct the 1894 building.—P.M.

Photo by Dan Dry
A generous slice of sky above Kent's newly renovated cupola.