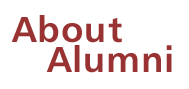 Deaths
Staff
Susan Elizabeth Abrams, executive editor of the University of Chicago Press, died of lung cancer June 29 in Chicago. She was 57. Abrams joined the Press in 1979. During her 22-year tenure seven Press books (six edited by Abrams) won the History of Science Society's Pfizer Award and the Press has established the Susan Abrams Prize in the History of Science. Abrams was also a poet, painter, sculptor, gardener, and opera enthusiast. She is survived by a brother.
1920s
Morton John Barnard, PhB'26, JD'27, a lawyer, died July 25 in Winnetka, IL. He was 98. A captain in the U.S. Army Reserve, he was assigned to a Judge Advocate General (JAG) unit during WW II, leaving the reserve as a lieutenant colonel in 1960. An estate-planning expert, he practiced law for 73 years, 50 with his brother George and was president of the Illinois State Bar Association from 1971 to 1972. In 1975 he coauthored a complete revision of the Illinois probate-law code. An adjunct professor at the John Marshall Law School, Barnard cofounded Congregation Am Shalom in Glencoe, where he sang for 33 years in the choir. Survivors include his wife, Eleanor Spivak Barnard, PhB'33; a son; two grandchildren; and two great-grandchildren.
Dorothea Phillips Cunningham, PhB'27, a volunteer and mother, died July 12 in Wilmette, IL. She was 98. Cunningham worked as a secretary before marrying Daniel R. Cunningham, MD'29, in 1930. An avid reader, she volunteered for her children's school and church activities and assisted in her husband's office. Working with Chicago Catholic organizations, she transcribed books and letters into Braille and counseled single mothers. Survivors include a daughter, Cynthia Whalen, AM'61; three sons; 14 grandchildren; and 11 great-grandchildren.
1930s
Rita Stuckart Novak, PhB'33, died July 18 in Denver. She was 91. Novak's family arrived in Chicago in 1859, and she was a Hyde Park resident for 85 years. Active in the Democratic Party, she worked for more than 30 years with the Chicago Child Care Society and played tennis regularly. Survivors include a daughter and a sister, Louise Quinn, AB'40.
Ellis K. Fields, SB'36, PhD'38, a chemist, died July 14 in Oak Park, IL. He was 86. Joining Amoco Chemical Corp. in 1950, Fields became the company's top technical research consultant. Retiring in 1992, he joined the faculty of the Illinois Institute of Technology, where he taught industrial catalysis. A past president of the American Chemical Society, Fields wrote 123 journal articles and held more than 220 U.S. patents. He worked for wildlife conservation, serving on the board of the Brookfield Zoo, and enjoyed hiking, wine making, and playing the violin. He is survived by three daughters, including Diana Fields Carroll, AB'69; a brother, Leon Sternfeld, SB'32, MD'36, PhD'37; a sister, Mathilda Sreebny, AM'51; five grandchildren; and a great-grandson.
Dorothy Zechman, AB'36, a writer, died July 11 in Chicago. She was 88. At the University Zechman studied with Thornton Wilder and Norman Maclean. A poet and an essayist, she was a founding member of the Writers Circle, which, for 20 years, has been meeting at the Chicago Cultural Center. Zechman enjoyed travel, bridge, and the theater. She is survived by two daughters, including Lori Rubin, MBA'65, and four grandchildren.
Arnold J. Kuhn, AB'37, AM'46, PhD'49, a political-science professor, died May 15 in Weston, FL. He was 86. Serving in the Army during WW II, he worked for the City News Bureau while earning his master's. After completing his PhD he taught at DePauw University and the University of Syracuse. In the early 1950s Kuhn traveled to Europe, teaching European government to Canadian and American students aboard a converted troop ship. Returning to the United States, he worked for Zionist organizations and the Chicago Committee on Alcoholism. In 1961 he joined the faculty of Wright Community College. After retiring in 1984, he traveled extensively with his wife, Virginia Lebost Kuhn, AB'57, MST'80, who survives him along with a son and four grandchildren.
William L. Russell, PhD'37, a radiation specialist, died July 23 in Oak Ridge, TN. He was 92. Russell worked in Maine's Jackson Memorial Laboratory until 1947, when he became the principal geneticist at the Oak Ridge National Laboratory. Studying the genetic effects of radiation on mice, Russell helped develop radiation-exposure standards. Elected to the National Academy of Sciences in 1973, he won the Enrico Fermi Award in 1976. In 2001 Oak Ridge broke ground for a new 'Mouse House'—the laboratory's colony of mice—dedicated to Russell and his wife, Liane Brauch Russell, PhD'49. Survivors include his wife, a daughter, and four sons.
David B. Truman, AM'36, PhD'39, a political scientist and university administrator, died August 28 in Sarasota, FL. He was 90. An Amherst College graduate, Truman served in the Navy during WW II. A 1955 Guggenheim fellow, he taught at several Ivy League schools including Columbia University, where he was vice president and provost from 1967 to 1969, when he was named president of Mount Holyoke College. In his ten years there, he reaffirmed the school's mission to educate women and focused on minority recruitment. He is survived by his wife, Elinor; a son; two grandchildren; and a great-granddaughter.
1940s
Mary Mackey Sainsbury, X'41, a teacher and social worker, died August 9 in Seal Beach, CA. She was 85. Earning a bachelor's from the University of Texas, Sainsbury later received a master's in education. A Los Angeles County social worker, she also was a teacher and guidance counselor in area schools before retiring in 1978. A charter member of the National Association of Social Workers, Sainsbury also belonged to the Daughters of the American Revolution, Episcopal Church Women, and the Sierra Club. Survivors include a daughter, a son, and a grandson.
Hatten S. Yoder Jr., AA'40, SB'41, a geologist, died August 2 in Bethesda, MD. He was 82. A Navy meteorologist during WW II, Yoder received his doctorate in geology from MIT. In 1948 he became an experimental petrologist at the Carnegie Institution; in 1971 he was named director of the geophysical laboratory, serving for 15 years. He was president of the Mineralogical Society of America, a founder of the Geochemical Society, and a member of professional societies including the American Academy of Arts and Sciences. After he synthesized a new compound, the mineral was named yoderite in his honor. He is survived by a daughter and a granddaughter.
Frank Fraser Evans, SB'42, MD'44, a psychoanalyst, died August 8 in Winnetka, IL. He was 87. In 1968 he was voted "most outstanding instructor" by his students at the Illinois State Psychiatric Institute. He continued to practiced until his 2001 retirement. Evans helped found the Winnetka Tennis Association and won his last WTA doubles tournament at age 78, playing with his 24-year-old son. A lifelong White Sox fan, Evans also enjoyed chess, composing music, and crossword puzzles. Survivors include his wife, Virginia; five children; five grandchildren; and two great-grandchildren.
Louise Kurfess Hansman, X'45, died July 30. She was 80. Hansman, who worked for the War Department during WW II, became a Navy wife when she married John F. Kurfess, and she lived all over the United States, settling in California in 1967. Ten years after her husband's 1976 death, she married E. J. "Pete" Hansman. Besides volunteer work, Hansman enjoyed flower arranging, the symphony, and playing slot machines. Survivors include her husband, three sons, a sister, and eight grandchildren.
Lowell A. Martin, AM'40, PhD'45, a librarian, died June 17. He was 91. In 1940 Martin began work at the Chicago Public Library. An assistant professor at Chicago while earning his doctorate, he became associate dean of the School of Library Services at Columbia University and, in 1953, dean of Rutgers University's Graduate School of Library Services. From 1959 to 1969 he was vice president of Grolier, Inc. Winning the 1970 Scarecrow Press Award, Martin wrote dozens of books, articles, and studies of library systems. Survivors include his wife, Bella; a daughter; a son; four grandchildren; and five great-grandchildren.
Morris R. "Morrie" Lewenstein, AB'44, AM'47, a social-science professor, died August 9 in San Francisco. He was 79. Receiving a PhD from the University of Illinois, Lewenstein worked for 40 years at San Francisco State University, founding its social-science program and helping to design its general-education program. Author of a high-school social-studies text, he codirected the Peace Corps training program for Chad and Niger. Retiring in 1985, Lewenstein taught himself Spanish, traveling to a Mexican language school and volunteering as a translator for a free medical clinic. His hobbies included reading and cycling and he was active with Peninsula Temple Sholom. He is survived by his wife, Ida; two sons; and a brother.
Mariana Yampolsky, AB'45, a photographer, died May 3, 2002, in Mexico City. She was 76. In 1944, at age 19, Yampolsky moved to Mexico, studying at the National School of Painting and the Grafica Popular studio. She began to photograph Mexico's countryside and indigenous population. In 1968 she was the principal photographer for Mexico City's Olympic Games. Over her career Yampolsky exhibited widely and published several books. She is survived by her husband, Arjen van der Sluis.
Alba Biagini, SM'47, a high-school teacher, died May 21 in Calumet Heights, IL. She was 79. Biagini graduated from South Chicago's Bowen High School, where she taught biology for most of her life. She earned her undergraduate degree from the Chicago Teachers College and in the 1950s completed a teacher's training fellowship in England. In the 1960s she was a human-relations coordinator for the Chicago Public Schools, directing efforts to desegregate her school district. An arts enthusiast, Biagini hosted theatrical rehearsals in her home and contributed to Chicago cultural institutions.
John P. McCarthy, AM'47, a professor and university administrator, died July 12 in Bethesda, MD. He was 81. A WW II Army veteran, McCarthy received the Bronze Star. He taught political science at Purdue University and, for 36 years, at Catholic University of America in Washington, serving as assistant professor, assistant dean of the School of Arts and Sciences, and registrar, until his 1992 retirement. McCarthy was active in St. Jane Frances de Chantel Catholic Church. He is survived by his wife, Sally; three daughters, including Eileen A. McCarthy, MPP'93; a son, John N. McCarthy, MBA'91; a brother; and a grandson.
Ann "Nan" Rohrke Netherton, PhB'47, a historian, died June 9 in Fairfax County, VA. She was 77. After working on the Manhattan Project, Netherton moved to Northern Virginia and wrote a survey of the area's historical architecture. Earning a master's from George Mason University, she continued to chronicle local history, coauthoring more than a dozen books about area counties and communities. In 1998 she served as president of the Northern Virginia Association for History and in 2000 won its Joseph Harsh award for preserving local history. Survivors include her husband, Ross; a daughter; two sons; five grandchildren; and three great-grandchildren.
Pierce Bray, AB'48, MBA'49, a financial executive, died August 11 in Lyndhurst, OH. He was 79. During WW II Bray served in the Army Signal Corps. His first job was with the Ford Motor Company as a financial analyst. After several posts, including two years in the Philippines with Booz Allen, he joined Mid-Continent Telephone, later Alltel, as vice president and treasurer, retiring in 1985 as CFO and executive vice president. A member of many industry and professional groups, Bray was president of the Business Club of the University of Chicago (1948–49) and participated in charitable and church organizations. Bray enjoyed sailing and competitive swimming. Survivors include his wife, Maud; a daughter; two sons; and two grandchildren.
1950s
George M. Joseph, JD'55, died June 23 in Portland, OR. He was 72. Receiving an LLM from NYU School of Law, Joseph was a professor at several law schools before moving to Portland, where he taught law part time at Lewis and Clark University while holding a series of public- and private-practice positions. In 1981 he became chief appellate judge. A founding member of the Oregon Association of Defense Council, Joseph participated in Legal Aid and served on both the Oregon and National Board of Bar Examiners. He was a trustee of Reed College, his undergraduate alma matter, and served on the Oriental Institute's visiting committee. He is survived by his wife, Elizabeth; three daughters; two sons, including Benjamin M. Joseph, MBA'90; and 13 grandchildren.
Tom Lasswell, DB'59, died June 6 in Chicago, IL. He was 71. After a stint in the Marines, he became a Congregationalist minister, serving parishes in California, Montana, and the campuses of the University of Northern Colorado and the University of California, Riverside. In the 1960s he was a civil-rights and antiwar activist, and in 1971 he moved to Oregon, where he taught high-school English and journalism, coached the speech team, and directed plays. After earning a doctorate from the University of Oregon, Lasswell headed the University of Portland's theater department. Retiring in 1991, he remained active in local theater. Survivors include his wife, Mary; a daughter; and two sons.
1960s
Dorothy M. Binder, AM'61, a statistics professor, died July 26 in Oak Lawn, IL. She was 80. Binder, who played professional women's softball to support her undergraduate studies at Western Illinois University, spent the 1950s as a physical-education instructor, counselor, and assistant administrator in Redlands, CA. In 1965 she earned a doctorate from the University of Wisconsin–Madison and for 29 years was a thesis adviser and statistics professor at St. Xavier University. In retirement Binder volunteered at St. Germaine Catholic Church as a eucharistic minister and lector. She enjoyed traveling, visiting Israel, Australia, Europe, Turkey, and Morocco. She is survived by a niece.
Simeon B. Aje, AM'63, a librarian, died August 9, 2001, in Lagos, Nigeria. He was 74. In 1967 Aje joined the National Library of Nigeria and in 1971 he became the first Nigerian director. President of the Nigerian Library Association from 1972 to 75, he represented Nigeria at several UNESCO conferences. After his 1986 retirement, Aje founded a bibliographic and publishing consultancy. President of his Rotary Club, he traveled, played the organ, and gardened. Survivors include his wife, Olufunmilayo; two daughters; three sons; and four grandchildren.
Peter B. Bright, PhD'66, died of cancer August 12 in Palo Alto, CA. He was 65. After teaching at several medical schools Bright moved to the aerospace industry, where he worked for more than 20 years. In the 1980s he earned an MBA from UCLA's Anderson Graduate School of Management. Moving to Silicon Valley in 1995, Bright became active in the Palo Alto Unitarian Universalist Fellowship. He enjoyed contra dancing. Survivors include two daughters, a son, a sister, and five grandchildren.
Saul Kaye, SM'67, a chemist, died June 29 in Evanston, IL. He was 83. With an undergraduate degree in chemistry from Brooklyn College, he also earned a master's from Georgetown University. During WW II he worked as a civilian developing germ-warfare defense for the U.S. Army. In 1956 he formed his own company, which focused on medical sterilization techniques, holding some 24 patents. In the 1960s he cofounded a tutoring center for disadvantaged students. An active member of the board of the Evanston Library Friends, Kaye spoke seven languages. Survivors include his wife, Juanita; a daughter; a son; a sister; and six grandchildren.
1980s
Carolyn Elizabeth Hauer Leggett, AM'83, died of multiple sclerosis June 19. She was 44. From 1985 to 1994 Leggett was an analyst and biographer for the Central Intelligence Agency. Focusing on the Soviet Union, she specialized in Soviet science, writing biographies of government, defense-industry, and science officials. In her final two years at the agency she was lead analyst on the newly independent nation of Georgia. She was a voracious reader and enjoyed travel in the American and Canadian west. Survivors include her husband, Stephen Leggett, AM'83.
2000s
Julie Sorkin, AM'03, a social worker, died in a porch collapse June 19 in Chicago. She was 25. After earning her bachelor's from the University of Wisconsin–Madison, Sorkin enrolled at the SSA. Interning at Evanston Hospital and the James Middleton Elementary School, she had accepted a position with the Special Education District of Lake County to work with special-needs children. She is survived by her fiancé, Ben Bradford, and her parents.