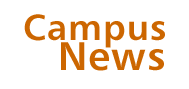 Chicago Journal

Doing business vicariously
After winning the University's New Venture Challenge, a GSB student launches his plan to connect small businesses with marketers.
In contrast to the dark, industrial-gray hallways of the Chicago Sun-Times building and the bustling activity of the neighboring FOX News offices, Vicarious Communications is a sunny mix of red, blue, and yellow walls. Only three full-time staff are camped on the edge of an expanse of unoccupied cubicles. It's pretty quiet, but while CEO and Graduate School of Business (GSB) evening student Michael Moyer concedes that business might not be "booming," he hopes that his start-up will get started soon.
[ more ]
To sleep, perchance
It was 50 years ago this September that Chicago professor Nathaniel Kleitman and doctoral student Eugene Aserinsky published a Science paper announcing their discovery of rapid eye movement (REM) sleep and its association with dreaming. Yet sleep, which occupies one-third of our lives, remains a mystery to be unraveled, even as physicians attempt to treat the conditions that impede it.
[ more ]
Americans in Paris, and vice versa
Allen Sanderson, senior lecturer in Economics and the College, got to the heart of the conflict in his summer course, Contemporary U.S. Economic Problems and Public Policy, when he approached the topic of French wine.
[ more ]
College Report
W's friends, foes look to 2004
More than a year before the 2004 election, undergraduates across the political spectrum are campaigning—or making plans to campaign—for their preferred presidential candidates. Annie Sanders, '06, for one, became passionate about politics as a first-year, influenced by "liberal-minded," politically aware friends and a campus that "gets you thinking about a lot of things," she says. "I started reading the newspaper."
[ more ]
University News
University of Chicago News Office
UCHICAGO.EDU
UCHICAGO.EDU is a joint project of the University of Chicago Magazine and the University of Chicago Alumni Association. Please send your comments and suggestions to uchicago-magazine@uchicago.edu.