On the Shelf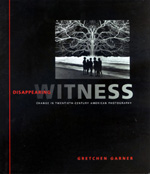 The changing state of the art
...[The 1920s were] a decade of rapidly changing technology, of radical advances in communications and media. Artistically it was a decade that said farewell to the past. While not a neat parallel to the twenties either socially or technologically, the 1960s were also years of radical change, and years in which past aesthetic solutions—the ideas of modernism—began to seem irrelevant. Although no one used the term at the time, we could say that postmodernism began in the sixties. It was a time when classical modernist photography of witness suddenly didn't say enough and the most advanced practice in photography was turning inward—to the landscape of the mind, to dream, to memory, to fantasy."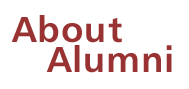 Alumni Works
BOOKS
Art/Archaeology
Debra Bricker Balken, AM'80, Debating American Modernism: Stieglitz, Duchamp, and the New York Avant-Garde (Distributed Art Publishers). While Marcel Duchamp, a French artist who moved to New York in 1915, declared that American abstract art depended too much on European traditions and ignored its greatest subjects—the skyscraper and the machine—others, such as photographer Alfred Stieglitz, remained loyal to nature-based abstraction. In this catalog accompanying the traveling art exhibition of the same name, exhibition curator Balken traces the debate's history and addresses the sexualized imagery that appeared in almost all the artists' work.
Business and Economics
Robert Couzin, AB'67, AM'68, Corporate Residence and International Taxation (International Bureau of Fiscal Documentation). Couzin examines residence taxation of incorporated companies, analyzing the 19th-century English case-law test, the residence definition adopted in the Organization for Economic Co-operation and Development's convention, and Canadian statutory provisions.
Kaspar T. Winther, PhD'90, Value and Profits in Business Strategy (Agityne). A management consultant, Winther describes a seven-step method for business success in a book aimed at business practitioners, scholars, and students.
Sylvain Raynes and Ann Rutledge, MBA'85, The Analysis of Structured Securities: Precise Risk Measurement and Capital Allocation (Oxford University Press). The book first describes and critiques methods used to rate asset-backed securities, collateralized debt obligations, and asset-backed commercial paper, then proposes a single replacement paradigm.
Children's Literature
Yvonne Wakim Dennis and Arlene B. Hirschfelder, MAT'71, Children of Native America Today (Charlesbridge Publishing). This book for young readers shows Native American children blending tradition with the contemporary world. Profiles of 25 Native American groups include photos and text describing their communities, families, traditions, and achievements.
Criticism
William H. Galperin, AB'71, The Historical Austen (University of Pennsylvania Press). Galperin challenges conceptions of Jane Austen as either a feminist or a social conservative, instead focusing on Austen's detailed attention to everyday life. Although her writings appear to represent "things as they are," he argues that her works remain—as her contemporaries dubbed them—histories of the present, where reality and the prospect of change are intertwined.
Vinay Lal, PhD'92, Of Cricket, Guinness and Gandhi: Essays on Indian History and Culture (Seagull Books). Lal's eight essays cover Indian political culture and such phenomena as cricket, eunuchs, and Bollywood film, providing a new interpretation on the tension between the idea of India as a civilization and the idea of India as a nation-state.
Solveig C. Robinson, AM'87, PhD'94, editor, A Serious Occupation: Literary Criticism by Victorian Women Writers (Broadview Press). This anthology brings together difficult-to-find writings from the 1830s through the 1890s. The essays span a range of literary topics and demonstrate the depth and breadth of Victorian women's literary criticism.
Education
Eleanor Boyle, AB'87, and Harley Rothstein, Essentials of College and University Teaching: A Practical Guide (New Forums Press). This post-secondary-teaching handbook is directed at teachers in all subject areas, using examples from engineering to philosophy.
Fiction and poetry
Gregg A. Bendrick, AB'84, SM'86, MD'88, The Making of a Flight Surgeon (1stBooks). A confident young physician develops a greater understanding of himself and his relationship to others amid catastrophic events during his first year in the U.S. Air Force.
Harry D. Eshleman, AB'50, Fluff Enough & Other Stuff (Eshleday Specialday Press, Windsor Press). Explaining the tone and title of his light-hearted poetry collection, Eshleman says, "Fluff is often just as good as enough other stuff."
Paul J. Heald, JD'88, No Regrets (St. James Music Press). Dorothy Henderson, legendary choral director at Clarkeston College, faces a dramatic final semester as a new colleague, a lost lover, an unexpected friend, and a delusional accompanist undermine her sense of self-control.
David D. Nolta, AM'83, Grave Circle: An Ivory Tower Mystery (Quality Words in Print). In this mystery set at a New England college the long-buried body of a famous archaeologist's infamously adulterous wife is found underneath the floorboards of their former campus home.
Jennifer O'Connell, MBA'96, Bachelorette #1 (New American Library). Femme magazine writer Sarah Holmes goes undercover as a contestant on a bachelor-chooses-a-mate reality TV show. Although Holmes, a wife and mother, expects to write an exposé about desperate women and a shallow man, she finds the show appealing and the participants likable, stops writing the article, and starts playing to win.
Tony Quagliano, AB'63, editor, Feast of Strangers: Selected Prose and Poetry of Reuel Denney (Greenwood Press). These essays and poems by Reuel Denney (1913–95), a poet and sociologist who taught at the University (1947–61), span half a century of cultural history. Denney, perhaps best known as a coauthor of The Lonely Crowd, David Riesman's study of 20th-century American society, won the Quantrell Prize for undergraduate teaching in 1957.
Judith Taylor, AM'63, Selected Dreams from the Animal Kingdom (Zoo Press). Taylor's poems cover history, literature, and dreams and take many forms, from "mood sonnets" to poems written in response to Japanese medieval and 17th century literature.
David Vigoda, AB'68, Annihilating Distance: Selected Stories (Collioure Books). The 13 short stories' subjects range from a man who abducts a prostitute to a half-crazed loner who is undone by ecological disaster.
James L. Weil, AB'50, The Barn Mother Loved to Paint: Poems 2001–2002 (Kelly-Winterton Press). Weil's poetry is characterized by what one reviewer has called a "meaningful economy."
History and Current Events
Henry C. Allan Jr., PhD'84, H-Hour Plus Three: The Saga of the U.S. Army Amphibious Engineers in the Pacific During World War II (Trafford). H-Hour tells of the 534th Engineer Boat and Shore Regiment, which participated in the Morotai Island and the Philippine Islands invasions as well as the postwar occupation of Japan.
Matthew Battles, AB'92, Library: An Unquiet History (W. W. Norton Publishers). Battles traces the library's history, endurance, and destruction. He looks at such historical examples as a library built during WW II by Vilna ghetto Jews and the mythic 3rd-century B.C. book burnings in China. He also examines bookmaking, the card catalogue, and the role of the librarian.
Robert L. Beisner, AM'60, PhD'65, editor, and Kurt W. Hanson, assistant editor, American Foreign Relations Since 1600: A Guide to the Literature, 2nd ed., 2 vols. (ABC–CLIO). Containing some 16,000 items, this annotated bibliography surveys the historiography of more than 400 years of American foreign relations, covering topics from the Mayflower Compact to the My Lai massacre.
Michael M. J. Fischer, AM'69, PhD'73, Iran: From Religious Dispute to Revolution, 2nd ed. (University of Wisconsin Press). Based on the author's fieldwork in Iran, Fischer's book examines the revolution and Iranian society, studying ordinary people's lives, how each social class interprets Islam, and religion and religious education. A new introduction updates arguments on the postrevolutionary period.
Julian Go, AM'94, PhD'00, and Anne L. Foster, editors, The American Colonial State in the Philippines: Global Perspectives (Duke University Press). The essays in this collection examine American colonial government in the Philippines by comparing other colonial regimes, such as British Malaysia, Dutch Indonesia, and Japanese Taiwan. Topics include policies towards Islamic populations, opium regulation in the imperial sphere, and anticolonial resistance.
Vinay Lal, PhD'92, Empire of Knowledge: Culture and Plurality in the Global Economy (Pluto Press) and The History of History: Politics and Scholarship in Modern India (Oxford University Press). Empire argues that oppression cannot be understood only through familiar categories such as class or military power, but also must be studied as an aspect of the global hegemony of Western thought. History explores history writing in modern India, interpreting debates over Hindu-Muslim relations, the rise of the Hindu Right, and school textbooks. A final chapter considers how the Indian diaspora promotes revisionist Hindu histories, particularly on the Internet.
Frank Sanello, AB'74, The Knights Templars: God's Warriors, the Devil's Bankers (Taylor Trade, Rowman & Littlefield Publishing). The Knights Templars—medieval European warrior monks who, despite their vows of poverty, ran a medical school and a naval fleet—were resented for their business success. In the early 14th century, France's King Philip IV arrested the monks on bogus charges, and the order was outlawed. Sanello examines the Templars' history as well as the myths that arose after their demise.
Journalism
Abraham Aamidor, AB'69, editor, Real Sports Reporting (Indiana University Press). Sportswriters and editors share their job experiences in this book, which also includes sample articles. Chapter topics range from how to cover college sports to journalistic ethical dilemmas and racism in sports.
Medicine
Gary M. Gartsman, MD'75, Shoulder Arthroscopy (W.B. Saunders, Elsevier Science). Gartsman explains how to perform arthroscopic procedures. In addition to information on clinical problems, physical examination, and radiographic imaging, the book incudes step-by-step instructions and discusses variations and complications for each technique.
Memoir
David Ray, AB'52, AM'57, The Endless Search: A Memoir (Soft Skull Press). Ray, a poet, describes growing up poor in Oklahoma and, as a teenager, being sexually abused by a wealthy guardian. Ray also details his experiences with the Handy Colony, an Illinois group of writers and artists that included novelist James Jones.
Political Science and Law
Norman Abrams, AB'52, JD'55, Anti-terrorism and Criminal Enforcement (Thomson-West). Examining the legal-policy issues raised by the U.S. government's post–9/11 war on terrorism from a criminal-law perspective, this casebook contains materials on military tribunals, enemy combatants, and foreign-intelligence surveillance. An abridged version is also available.
Michael Freeman, AB'95, AM'97, PhD'01, Freedom or Security: The Consequences for Democracies Using Emergency Powers to Fight Terror (Praeger, Greenwood Publishing). Freeman explores the conditions n which emergency powers—phone taps, video surveillance, and other restrictions on individual liberty—are effective in fighting terrorism and those in which they undermine civil liberties and democracy. Case studies include the use of emergency powers in Northern Ireland, Canada, Peru, and Uruguay.
Stacy Bergstrom Haldi, AB'86, AM'88, PhD'00, Why Wars Widen: A Theory of Predation and Balancing (Frank Cass Publishers). Haldi offers a theoretical framework to explain why international conflicts spread, or widen, arguing that decisive total wars are less likely to spread than limited wars, where states seek limited gains with low cost. The theory is developed through four examples: the Seven Years War, the French Revolution and Napoleonic Wars, the Crimean War, and World War I.
Frederick Vaughan, AM'64, PhD'67, The Canadian Federalist Experiment: From Defiant Monarchy to Reluctant Republic (McGill-Queen's University Press). Vaughan examines how Canada moved away from the monarchical principles supported by the fathers of the confederation to a republican government. He argues that Pierre Trudeau's 1982 Charter introduced republican principles to the government.
Psychiatry and Psychology
Mark S. Bauer, AB'78, The Field Guide to Psychiatric Assessment and Treatment (Lippincott Williams & Wilkins). The first section of this diagnostic guide for non-specialist practitioners includes a decision tree to help users work from complaint to diagnosis. In the second section, cross-references link diagnostic criteria to information on individual disorders.
Pavel Machotka, AB'56, Painting and Our Inner World: The Psychology of Image Making (Kluwer Academic Publishers). Machotka examines the links between artistic style and personality. Surveying a broad sample of students, he grouped the images they produced into seven styles and found that those styles correspond to personality traits. Dense, collaged images, for example, were made by people who relentlessly control one issue in their life.
Social Sciences
Gabriela F. Arredondo, PhD'99, Aída Hurtado, Norma Klahn, Olga Nájera-Ramírez, and Patricia Zavella, editors, Chicana Feminisms: A Critical Reader (Duke University Press). Essays on Chicana feminist thought by scholars and artists combine scholarly analysis, personal observation, interviews, letters, visual art, and poetry.
Martin Benjamin, AM'65, PhD'70, Philosophy & This Actual World: An Introduction to Practical Philosophical Inquiry (Rowman & Littlefield Publishers). Benjamin aims to bridge the gap between academic philosophy and the questions important to educated nonspecialists. The book addresses general questions on knowledge, reality, and mind as well as more specific questions on such topics as moral pluralism and assisted suicide, incorporating the work of philosophers including Wittgenstein, Rorty, Putnam, and Rawls.
Mary Blair-Loy, AB'83, PhD'97, Competing Devotions: Career and Family among Women Executives (Harvard University Press). Blair-Loy examines the career paths of female financial executives who have tried various approaches to balancing career and family. Women who challenge traditional parenting ideas, she argues, may eventually redefine the nuclear family and the capitalist firm, reducing work-family conflict.
Phyllis Johnson, AM'78, PhD'88, Teresa Kilbane, AM'76, and Laura Pasquale, A Quality Assurance Guidebook: Preparing to Measure Outcomes (Child Welfare League of America Publications). This guide defines the roles of quality professionals and outlines steps for ensuring that a company's products are high quality.
Alfonso Morales, AM'89, editor, Renascent Pragmatism: Studies in Law and Social Science (Ashgate). This collection of essays by philosophers, legal scholars, and social scientists seeks to reinvigorate pragmatism as an important intellectual tradition, emphasizing links between policy, theory, and method.
Debra Gilbert Rosenberg, AM'80, The New Mom's Companion: Care for Yourself While You Care for Your Newborn (Sourcebooks). Informed by both professional and personal experience, Rosenberg addresses the emotional, physical, relationship, and work-related changes that women face when they first become mothers, and she offers support for the unfamiliar emotions and reactions.
Ana María Serrano, AM'82, Inteligencias Múltiples y Estimulación Temprana (Trillas Editor). Serrano discusses Howard Gardner's Multiple Intelligence Theory among babies and toddlers, arguing that different learning styles can be observed in babies as young as six months. A good "match" between learning style and how a mother responds to that learning style is important for development.
Guy Stuart, AM'90, PhD'94, Discriminating Risk: The U.S. Mortgage Lending Industry in the Twentieth Century (Cornell University Press). Stuart examines the "risk criteria" used to determine which mortgage applicants should receive funds. While lenders have stopped blatant discriminatory practices, he argues, racial and economic-class biases remain encoded in their decision process, shaped by rules of thumb, cultural norms, and untested theories.
Eduardo A. Velásquez, AM'88, PhD'94, editor, Love and Friendship: Rethinking Politics and Affection in Modern Times (Lexington Books). This collection of essays examines influential accounts of love and friendship in Western history, from Classical to postmodern, and explores the relationship between psychology and political life.
Recordings
Jeff Zittrain, AM'87, Kate Burkart, and Jace Bartulis, Famous Last Words. This self-titled CD is the Bay Area trio's first. One reviewer describes the album as "[Bob] Dylan meets Lucinda Williams meets Jefferson Airplane. From acoustic ballads to balls-out rock epics, this trio takes you on a journey." Famous Last Words was chosen as an editor's pick by CDBaby and it is currently getting airplay both nationally and in Europe. Available at www.cdbaby.com/famouswords. Visit www.famouslastwordsband.com.
Exhibits
Mary Diederich Ott, SM'67, PhD'71, Drawn from Nature. October 8 to November 9 at Touchstone Gallery, 406 7th Street NW, Washington, DC. Ott's solo exhibit includes mixed-media drawings, paintings, and monotypes of natural objects, such as seed pods and vines.
Alan D. Entin, AB'60, AM'62, PhD'67. October 3 to November 2 at ArtSpace Gallery, 6 East Broad Street, Richmond, VA. For his solo photography exhibit, Entin uses a plastic toy camera known for its light leaks, flair, distortion, fuzziness, and double exposures to produce impressionistic imagery.
Frank Vodvarka, MFA'70, Points of View. October 1–25 at the Fine Arts Building Gallery, 410 South Michigan Avenue, Chicago, IL. Featuring drawings, photographs, collages, and sculptures, Vodvarka's one-man show takes an unusual point of view on usual material and explores the ambivalent connection between perception and reality.
---
"Alumni Works" includes notices about alumni books, CDs, performances, and exhibitions. For inclusion, please send the information about your work (title; publisher, distribution, or venue; and synopsis) to Alumni Works Editor, University of Chicago Magazine, 5801 S. Ellis Avenue, Chicago, IL 60637, or via e-mail: uchicago-magazine@uchicago.edu.