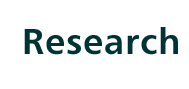 Citations
Why we're not at war with Canada
In Reliable Partners: How Democracies Have Made a Separate Peace (Princeton University Press, 2003) political-science professor Charles Lipson explains the frequently noted but poorly understood phenomenon of democracies not warring against one another. The transparency of democratic governments, he argues, makes both their threats and their promises reliable, promoting stable contracts. Democracies also tend to experience smooth leadership transfers, Lipson notes, and are subject to constitutional restraints, both contributing to their international trustworthiness. Reliable Partners challenges the realist view that a nation's form of government does not affect its relations with other states.
Photo by Todd Marshall
Rajasaurus roamed India's Narmada River valley.
T. rex's Indian counterpart
A new dinosaur species was identified in August by Chicago paleontologist Paul Sereno. Large—about 30 feet long and eight feet tall—and carnivorous, Rajasaurus narmadensis ("regal dinosaur from the Narmada River") lived in India 67 million years ago, around the same time as the North American and Asian Tyrannosaurus rex. Rajasaurus's bones—30 percent of its body and more than 60 percent of its skull—had been sitting in an Indian government office for 25 years and were not initially known to have have belonged to the same dinosaur. Rajasaurus's was the first dinosaur skull from India to be reassembled.
A quarter for your stem cells
Baby teeth are prized not only by the tooth fairy these days. A study edited by Chicago cell biologist Anthony Mahowald and published in the May 13 Proceedings of the National Academy of Sciences, found that the small amount of flesh that clings to recently shed baby teeth contains valuable stem cells, which U.S. and Australian scientists were able to turn into brain, bone, and other tissues. Stem cells, controversial because the most medically useful type are often harvested from human embryos, could become more accessible thanks to this discovery. Individuals may be able to store their own baby teeth, Mahowald says, in case they later develop a disease that could be treated with stem cells.
Take a deep breath...or not
Pollution particles affect infant health more than previously thought, according to Chicago assistant professor of economics Michael Greenstone and economist Kenneth Chay of the University of California, Berkeley. In the August Quarterly Journal of Economics they report that the manufacturing drop during the 1981–82 recession improved air quality and consequently reduced the infant mortality rate. Meanwhile, Chicago meteorologists are studying another environmental hazard: ground-level ozone, which harms asthma sufferers in the summer. Assistant professor of geophysical sciences Gidon Eshel and Joseph Bernstein, AB'02, predicted ground-level ozone formation by identifying meteorological patterns. They found that winds bringing in more heat than they take out are a major factor in producing the hazardous gas. They have submitted their study to the Journal of Applied Meteorology.
Monkey love
Female baboons are outspoken about sex. After mating, especially with a dominant, high-ranking male, females grunt loudly in order to keep the male from leaving, according to Chicago behavioral biologist Dario Maestripieri, who found that males responded to the grunting by guarding the females. Maestripieri reported his research, from observations at suburban Chicago's Brookfield Zoo, at a July meeting of the Animal Behavior Society in Boise, Idaho.—P.M.