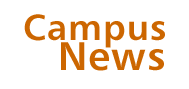 Center Stage

Mark Manders: Isolated Rooms, through November 2. Amsterdam native Mark Manders's exhibition surveys the history of figurative sculpture, examining the icons that human beings make of themselves. Set in sparsely furnished installations containing items such as bricks, coffee cups, and bags of sugar, Manders's pieces portray large, androgynous figures that appear timeless. Renaissance Society, 773/702-8670.
Hiroshi Sugimoto: Sea of Buddhas, through January 4, and Visual Mantras: Meditative Traditions in Japanese Buddhism, through February 22. "Sea of Buddhas" centers on a suite of Sugimoto's photographs taken at Kyoto's Sanjusangendo, or "Hall of Thirty Three Bays," a famed 13th-century temple that houses 1,000 statues of the Bodhisattva Kannon. The accompanying "Visual Mantras" features Japanese Buddhist art from the Smart's permanent collection. Smart Museum of Art, 773/702-0200.
Mesopotamian Gallery opening weekend, October 18–19, 9 a.m.–5 p.m. The Oriental Institute celebrates the opening of its newly restored Mesopotamian Gallery. Closed to the public since 1996, the gallery's collection displays the culture and history of ancient Iraq. Oriental Institute, 773/702-9521.
University Wind Ensemble: Celebration, November 16, 3 p.m. In honor of Mandel Hall's 100th birthday, the Wind Ensemble and conductor Wayne G. Gordon present a free concert. The festive program includes Zdechlik's Celebration, Wagner's Else's Procession to the Cathedral from Lohengrin, and other works. Student Performance Ensembles, 773/702-8069.
James Joyce's "The Dead," November 28–December 28. The Court Theatre brings back its 2002 musical staging of Joyce's classic holiday story, adapted by Richard Nelson and Shaun Davey and directed by Charles Newell. Court Theatre, 773/753-4472.