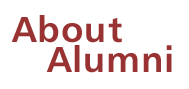 Cultural Studies
Dig the dug look
As new piping was threaded through the quads, photographer Lloyd DeGrane chronicled the temporary checkerboard of chain-link fencing and ragged trenches that hemmed in even the most sophisticated quads-walker. Through this latest phase of the master plan, campus's summer activities continued unchecked, though often in the shadow of massive machinery. Despite the extensive excavations, all was more or less back in place for the first-years' debut.—A.L.M.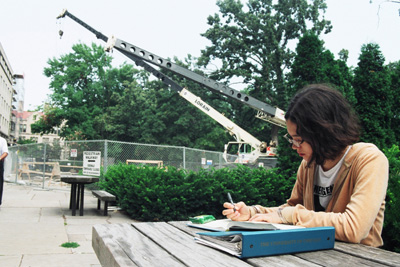 Photos by Lloyd DeGrane
First-year grad student Lily Chumley studies, undisturbed by ongoing construction.