The University of Chicago Magazine October 1995
---
Return to October 1995 Table of Contents
---
BOOKS BY ALUMNI
For inclusion in "Books by Alumni," please send the name of the book, its author, its publisher, its field, and a short synopsis to the Books Editor, University of Chicago Magazine, 5757 Woodlawn Ave., Chicago, IL 60637, or by E-mail: uchicago-magazine@uchicago.edu.
---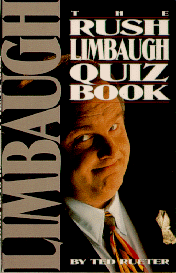 Up close and personal (see Recreation).
---
ART AND ARCHITECTURE
Carol Greene Duncan, AB'58, AM'60, Civilizing Rituals: Inside Public Art Museums (Routledge). Duncan treats art museums both as ritual fields, engaging visitors in performances, and as sites on which political power and social interests visibly intersect with the history of cultural forms. Chapters explore specific European and American rituals and the different ideas, values, and social identities they affirm.
Donald L. Hoffmann, X'53, Understanding Frank Lloyd Wright's Architecture (Dover Publications). Hoffmann, who has written monographs on three of Wright's houses, provides an analysis of the principles and visual dynamics of Wright's lifework.
BIOGRAPHY AND LETTERS
Dan Campion, AB'70, Peter De Vries and Surrealism (Bucknell University Press). This study of the Chicago-born novelist, Poetry magazine editor, and New Yorker writer explores De Vries's affinity to Andr Breton's surrealist movement.
Paul Carroll, AM'52, Straight Poets I Have Known and Loved (Big Table Books). With portraits and anecdotes, Carroll reminisces about 50 contemporary American poets, novelists, and critics.
Evelyn Oppenheimer, PhB'29, A Book Lover in Texas (University of North Texas Press). Oppenheimer's memoir recalls her academic career, as well as her pursuits as literary agent, author, lecturer, book collector, and radio-broadcast book reviewer.
Marvin Rintala, AB'54, Lloyd George and Churchill: How Friendship Changed Politics (Madison Books). The two prime ministers' long association survived political differences and, Rintala argues, played a crucial role in British policy-making in the first half of the century. Using the men as a case study, Rintala makes a case for the role that friendship plays in politics.
John Saveson [Lafayette Haymaker, pseud.], AM'48, The First Book of the Dead: Maggie, Jöns, and Kersti (Mainesburg Press). The author recalls his grandfather, Jöns, who emigrated from Sweden in 1890 at age 15, and Jöns's relationships with his sister and his American wife.
Marian Kleinsasser Towne, AM'58, The Onliest One Alive: Surviving Jonestown, Guyana (Marian K. Towne). Towne relates the story of Catherine Hyacinth Thrash, a poor, elderly, disabled, African-American woman-and among the few survivors of the 1978 mass suicide at Jonestown. Thrash explains why she joined the People's Temple in Indianapolis in 1957 and why she followed its leader, Jim Jones, to California and then Guyana.
Alvin M. Weinberg, SB'35, SM'36, PhD'39, The First Nuclear Era: The Life and Times of a Technological Fixer (American Institute of Physics). Weinberg's autobiography discusses the U of C during the 1930s, the events surrounding the first self-sustaining nuclear chain reaction, and nuclear energy's successes and failures.
BUSINESS AND ECONOMICS
Catherine Mansell Carstens, AB'82, AM'85, Las Finanzas Populares en Mxico: El Redescubriminento de un Sistema Financiero Olvidado (Centro de Estudios Monetarios Latinoamericanos, Editorial Milenio, and Instituto Tecnológico Autónomo de Mxico). Carstens examines the role that financial services play in the economic life of Mexico's poor, introduces and critiques new methodologies for bringing financial services to those poor, and provides a framework for a more just and efficient public policy.
Nancy Dunnan and Douglas Schaff, MBA'77, How to Make Money Investing Abroad (HarperCollins). The authors spell out a full range of foreign-investment options, evaluating each in terms of timeliness and risk. The book includes an alphabetized, country-by-country overview of the global marketplace.
Terry Gillen, AM'81, contributor, Best Practices in Defense Conversion (National Council on Urban Economic Development). Gillen's article, "Local Communities and Defense Conversion," summarizes the experience of communities that have dealt with closing defense facilities, suggesting that they should get past denial and maximize leadership and consensus to devise solutions.
Robert Zipf, AB'51, How Municipal Bonds Work (Simon & Schuster). Zipf discusses all aspects of municipal bonds, including commonly used terms, how a bond comes to market, sources of information, mathematics of finance, U.S. Treasury obligations, and questions to ask bond brokers.
CRITICISM
Frederick J. Antczak, AM'76, PhD'79, editor, Rhetoric & Pluralism: Legacies of Wayne Booth (Ohio State University Press). This collection of essays divides into five topics, including Booth's place within contemporary critical controversies; his key ethical questions about literature and literary criticism; his influence in fields such as music, economics, and philosophy; and the relation among assent, ethics, and pluralism. Booth, a distinguished professor emeritus at the University, reflects on these es-says in an afterword.
Arnold E. Davidson, AB'58, AM'64, Coyote Country: Fictions of the Canadian West (Duke University Press). A history of cross-cultural paradigms of the West, this study assesses how, in the absence of both a real and an imaginary frontier, Canadian novelists parody, reverse, and diffuse the characteristics of the classic American Western.
Karelisa Hartigan, AM'66, PhD'70, Greek Tragedy on the American Stage: Ancient Drama in the Commercial Theater, 1882-1994 (Greenwood). Hartigan examines the staging of Greek drama during the past century and the critical reception accorded to such productions, exploring how drama and society interact and witness Greek tragedy's continued vitality.
George Klawitter, PhD'81, The Enigmatic Narrator: The Voicing of Same-Sex Love in the Poetry of John Donne (Peter Lang Publishers). Klawitter argues that the poet's early verse letters evoke homoeroticism and that his later lyrics, indeterminate in gender, can fit convincingly in a homoerotic context.
Alvin A. Lee and Robert D. Denham, AM'64, PhD'72, editors, The Legacy of Northrop Frye (University of Toronto Press). This collection of essays considers Frye in relation to Canadian culture, examines his thoughts on romanticism and modernism, and evaluates his contributions to the understanding of literature, criticism, society, and religion. The volume also includes a list of Frye's books, a libretto, and an account of Frye's international presence.
Cristanne Miller, AB'74, AM'76, PhD'80, Marianne Moore: Questions of Authority (Harvard University Press). Miller argues that feminist notions of gender reflected in Marianne Moore's early poems shift in later work when Moore becomes more willing to experiment with language typically regarded as feminine. Distinguishing the lack of explicit focus on gender from a lack of gender-consciousness, Miller identifies Moore as distinctly feminist in her own conception of her work and suggests that she expanded the possibilities for indirect political discourse in the lyric poem.
Roberta Reeder, AB'63, Anna Akhmatova: Poet and Prophet (St. Martin's Press). Based on interviews, archival material, and work formerly banned in the Soviet Union, the author portrays Akhmatova as a poet who symbolizes the conflict between the artist and the state. Reeder traces the poet's development, style, and sources.
Claude J. Summers, AM'67, PhD'70, editor, The Gay and Lesbian Literary Heritage: A Reader's Companion to the Writers and Their Work, from Antiquity to the Present (Henry Holt). This guide includes nearly 400 entries by more than 150 contributors covering individual authors and broad themes. Extended essays explore such topics as feminist, gay, lesbian, and queer theory; erotica; Native North American literature; and war literature.
EDUCATION
Paula Kline, AM'78, Tu Cuerpo (Editorial Nueva Nicaragua/UNICEF). Focusing on the senses and the body, this Spanish guide for preschool teachers is accompanied by a tape of songs, Mi Cuerpo Es Musical.
FICTION AND POETRY
Hugh Aaron, AB'51, When Wars Were Won (Stones Point Press); [Max Barnet, pseud.], Driven: Notes of a Neurotic Entrepreneur (Stones Point Press). Aaron's first novel is a coming-of-age story about a young man's experience in the South Pacific theater during WWII. In the second novel, the author reveals how owning a business affects one man's personal life and those around him.
William I. Elliott, DB'57, Doers of the Word (Prescott Street Press); with Tanikawa Shuntaró, Traveler (Midnight Press); and with Noah S. Brannen, translators, The Songs They Sang in Ancient Japan: Isles of the Dragonfly (Heine Press). The first book is a selection of Elliott's poems from over three decades, the second compiles poems on five themes, and the last is a collection of Japanese poems believed to be passed along in oral tradition prior to the introduction of Chinese culture into Japan in the fifth and sixth centuries.
Naomi Lindstrom, AB'71, editor, House of Mist and The Shrouded Woman: Two Novels (University of Texas Press). With a critical foreword by Lindstrom, this book contains two short novels by the late Chilean feminist author Maria Luisa Bombal.
Martin P. Starr, AB'81, X'82, editor, Little Poems in Prose (Teitan Press). Starr edited and annotated this full translation of Charles Baudelaire's Petits Poemes en Prose.
Douglas Unger, AB'73, Voices from Silence (St. Martin's Press). Based largely on fact and on Unger's personal experiences, this novel chronicles one family's life under the military regime that ruled Argentina from 1976 to 1983. One son's disappearance and the murder of another lead the family to push for public disclosure of political crimes-putting their lives in jeopardy and forcing them to confront their betrayal by trusted friends and neighbors.
HISTORY/CURRENT EVENTS
Sally Baumann-Reynolds, AM'71, PhD'76, Francois Mitterrand: The Making of a Socialist Prince in Republican France (Greenwood Publishing Group). Tracing Mitterrand's prepresidential career, the author explains how he built a solid majority starting from scratch among the French left. Baumann-Reynolds also discusses Mitterrand's socialism, republicanism, and Machiavellianism.
Richard Biernacki, AB'78, The Fabrication of Labor: Germany and Britain, 1640-1914 (University of California Press). This study reveals a basic difference in how labor is understood as a commodity in Germany and in Britain, and shows how both nations' cultures shaped the industrial experience-from factory discipline to architecture.
John W. Boyer, AM'69, PhD'75, dean of the College and professor of history, Culture and Political Crisis in Vienna: Christian Socialism in Power, 1897-1918 (University of Chicago Press). In this sequel to Political Radicalism in Late Imperial Vienna, Boyer picks up the history of the Christian Social movement, tracing its evolution from a group of disparate ward politicians through its maturation into the largest single party in the Austrian parliament and its major role in Imperial politics during WWI.
John Brewer and Susan Staves, AB'63, editors, Early Modern Conceptions of Property (Routledge). Scholars from diverse disciplines investigate property and its early formulation, basis, and practice. Challenging conventional, domestically focused, land-based interpretations, the book examines intangibles such as "intellectual" and "genetic" property, terms with roots dating to the early modern period.
John B. Christiansen and Sharon N. Barnartt, PhD'76, Deaf President Now: The 1988 Revolution at Gallaudet University (Gallaudet University Press). Clarifying inaccurate media portrayals of the protest that arose when the nationally known college for the deaf chose a hearing president, the authors analyze reasons for the protest's success and discuss how it changed both the university and the deaf community.
Lowell Gudmundson and Hctor Lindo-Fuentes, AM'79, PhD'84, Central America, 1821-1871: Liberalism before Liberal Reform (University of Alabama Press). This book's two interrelated essays deal with the economic, social, and political changes in Central America that led to both the dominance of the Liberal regime and the development of export agriculture after the mid-19th century.
Philip Mellinger, AB'61, PhD'78, Race and Labor in Western Copper: The Fight for Equality, 1896-1918 (University of Arizona Press). Discussing the labor movement among Mexican, Hispanic, and European mine workers, Mellinger writes that significant strides toward "equality" and ethnic toleration had been made by the time the U.S. entered WWI in 1917. He concludes that industrialization and unionization catalyzed social action in such communities, creating a necessary precondition for the increased social and political change that occurred after the war.
Charles W. Weber, AM'79, PhD'82, International Influences and Baptist Mission in West Cameroon: German American Missionary Endeavor under International Mandate and British Colonialism (E.J. Brill). Based on archival and primary-source material, this study presents a history of the Baptist mission in the Cameroon province from 1922 to 1945, showing the interaction of the various expectations of the mandate system, British administration, and the missionaries themselves.
MATHEMATICS
David F. Anderson, SM'72, PhD'76, and David E. Dobbs, editors, Zero-Dimensional Commutative Rings (Marcel Dekker). These papers present the latest advances in zero-dimensional commutative rings and commutative algebra.
MEDICINE AND HEALTH
Bruce R. Boynton, AB'73; Waldemar A. Carlo; and Alan H. Jobe, editors, New Therapies for Neo-natal Respiratory Failure: A Physiological Approach (Cambridge University Press). With an overview of respiratory physiology and the mechanisms underlying neonatal respiratory failure, the book details techniques for effective ventilatory support.
Burr S. Eichelman, SB'64, MD'68, PhD'70, and Anne C. Hartwig, editors, Patient Violence and the Clinician (American Psychiatric Press). Describing the characteristics of assaultive patients, this work offers suggestions for clinicians in handling potential violence in their everyday practice. It also reviews special issues related to women, psychiatric residents, and psychiatric nurses.
Michael Jacobson, AB'65; and Bruce Maxwell, What Are We Feeding Our Kids? (Workman Publishing). Arguing that the food industry encourages children to eat food high in calories, fat, sugar, and sodium, the authors offer tips for parents who want their children to have a healthier environment and better diet.
Norman B. Sigband, AB'40, AM'41, PhD'54, Effective Communication for Pharmacists and Other Health Care Professionals (Counterpoint Publishers). Sigband provides guidance for pharmacists in communication skills such as patient counseling, speaking, and listening; writing, research, and interviewing; and interaction with health professionals.
POLITICAL SCIENCE AND LAW
Bernard A. Galler, PhB'46, SB'47, PhD'55, Software and Intellectual Property Protection: Copyright and Patent Issues for Computer and Legal Professionals (Quorum Books). Galler summarizes legal issues raised by plaintiffs and defendants in copyright litigation and the problems faced by the U.S. Patent & Trademark Office in dealing with the rapid proliferation of applications for software-related patents.
Diana J. Schaub, AM'83, PhD'92, Erotic Liberalism: Women and Revolution in Montesquieu's Persian Letters (Rowman & Littlefield). Schaub argues that Montesquieu's novel is a philosophic critique of despotism in all forms-sexual, political, and religious-a critique that challenges the doctrines of both Christian divine right and Hobbesian natural right.
PSYCHIATRY/PSYCHOLOGY
Richard R. Kopp, AM'71, PhD'72, Metaphor Therapy: Using Client-Generated Metaphors in Psychotherapy (Brunner/Mazel). Kopp presents protocols for exploring and transforming client-generated metaphors, offering a theoretical framework for integrating psychodynamic, cognitive-behavioral, and family-systems therapies. Linguistic, cognitive-affective, and neuropsychological processes associated with therapeutic change are proposed.
RECREATION
Ted Rueter, AM'84, The Rush Limbaugh Quiz Book (Andrews and McMeel). Rueter's narratives and quizzes cover such areas of the conservative talk-show host's life as "The Early Rush," "The Personal Rush," and "Rush the Humanitarian," in which the author invites readers to "learn how Rush uses his warm, friendly, gentle humor on his favorite people." All of the 175 questions and correct answers are taken from things Limbaugh said or wrote and are fully documented in the book.
Eric Schiller, AB'76, AM'84, PhD'91, How to Play the Winawer Countergambit (Chess Digest); The Big Book of Combos (Hypermodern Press); with John Watson, The Big Book of Busts, (Hypermodern Press); and, with Ray Keene, Winning with the Hypermodern (Batsford/Holt). Schiller's books are, respectively, a treatise on a popular chess opening strategy; a collection of chess positions with discussions of computer chess, and philosophical commentaries on chess by the Dalai Lama and scholars; a collection of analytical articles to prepare chess players to meet and conquer opening strategies; and a study of the hypermodern school of chess.
RELIGION AND PHILOSOPHY
George Aichele; Fred W. Burnett; Elizabeth A. Castelli; Robert M. Fowler, PhD'78; David Jobling; Stephen D. Moore; Gary A. Phillips; Tina Pippin; Regina M. Schwartz; and Wilhelm Wuellner, PhD'58, The Postmodern Bible (Yale University Press). This book, argued from a perspective shaped by postmodernism, discusses methods, theories, and critical practices transforming biblical scholarship.
Robert C. Fuller, AM'75, PhD'78, Naming the Antichrist: The History of an American Obsession (Oxford University Press). A history of the idea of the Antichrist and its uses in American culture, this book argues that Americans tend to demonize their enemies.
Moshe Gresser, AM'79, PhD'89, Dual Allegiance: Freud as a Modern Jew (State University of New York Press). Based on an analysis of Freud's correspondence, this book attempts to convey a sense of Freud's personal and psychological development to show that Freud's Jewishness was a source of energy and pride for him, as he identified with both Jewish and humanist traditions.
Steven W. Holloway, AM'83, PhD'92, and Lowell K. Handy, AM'80, PhD'87, editors, The Pitcher Is Broken: Memorial Essays for Gösta W. Ahlström (Sheffield Academic Press). Ahlström joined the Divinity School faculty in 1962 and, ten years later, the department of Near Eastern languages and civilization. This volume includes 19 essays on the Old Testament and the ancient Near East written by colleagues and students, along with tributes read at his memorial service in January 1992, an annotated bibliography of his publications (1984-94), and a list of the doctoral dissertations he chaired.
Martha Long Ice, AM'74, Clergy Worldviews: Now the Men's Voices (Praeger Publishers). Through research interviews with 19 clergymen of different religious affiliation, age, and race, Ice explores the views and attributes of ordained male ministers. The author examines personal and professional life, reasons for choosing religious service, and feelings about the clergy.
Jeffrey J. Kripal, AM'87, PhD'93, Ka-li-'s Child: The Mystical and the Erotic in the Life and Teachings of Ramakrishna (University of Chicago Press). Analyzing Ramakrishna's censored "secret talk," the author sets out to demonstrate that the saint's mystical experiences were driven by erotic energies that he neither fully accepted nor understood. Kripal argues that the heterosexual structure of Tantric symbolism, the way its rituals were forced upon the saint, and Ramakrishna's own homosexual desires came together to produce in him profound feelings of shame, disgust, and fear.
David L. Puckett, PhD'92, John Calvin's Exegesis of the Old Testament (Westminster John Knox Press). John Calvin rejected much of both the traditional Christian and traditional Jewish exegeses of the Old Testament to develop his own exegetical reasoning, a middle way between both traditions. Puckett explains Calvin's thinking and the historical tensions regarding the interpretation of scripture that existed in Calvin's time.
Susan Starr Sered, AB'78, Priestess, Mother, Sacred Sister: Religions Dominated by Women (Oxford University Press). In a study of 12 religions in which women participants predominate, Sered asks how women's religions differ from those dominated by men. Looking for common threads linking groups as diverse as the Sande secret societies of West Africa and the matrilineal spirit cults of northern Thailand, this book explores the cultural and historical contexts, core beliefs, rituals, and secular consequences of women's religions.
SCIENCE AND TECHNOLOGY
Mark H. Bickhard, SB'66, SM'70, PhD'73, and Loren Terveen, Foundational Issues in Artifical Intelligence and Cognitive Science: Impasse and Solution (Elsevier Scientific). This book focuses on a conceptual flaw in contemporary artificial intelligence and cognitive science, the resulting impasse, and possible solutions being explored in contemporary projects and approaches. Interactivism, an alternative model of representation, is proposed and examined.
John Opie, AM'61, PhD'63, Ogallala: Water for a Dry World. An Historical Case Study in American Sustainable Agriculture (University of Nebraska Press). Focusing on matters of agricultural sustainability under the pressures of human need and climate change, Opie has written a policy history about the consumption of groundwater under the Great Plains for intensive farming.
SOCIAL SCIENCES
A pioneering approach.
Donald Dickson, JD'65, Law in the Health and Human Services: A Guide for Social Workers, Psychologists, Psychiatrists and Related Professionals (Free Press). Citing major case decisions, statutes, and regulations, Dickson covers legal issues from child welfare and education to mental health and social services. Topics include confidentiality, ethical conduct, and informed consent.
Suzanne G. Frayser and Thomas J. Whitby, PhB'47, AM'52, Studies in Human Sexuality: A Selected Guide, 2nd Edition (Libraries Unlimited). This bibliographic guide to human sexuality contains 1,091 titles of nonfiction books in English. Focusing on scholarly and popular books published since 1970, topics covered include abortion, gender, infertility, and prostitution.
Herbert J. Gans, PhB'47, AM'50, The War against the Poor: The Underclass and Antipoverty Policy (Basic Books). Gans argues that for much of its history America has waged a war against the poor. Analyzing labels that stereotype and stigmatize the poor, Gans concludes that wealthier Americans use the "undeserving" poor as scapegoats for larger economic social problems they don't want to confront, and proposes antipoverty strategies for the future.
Frederic G. Reamer, AM'75, PhD'78, Social Work Values and Ethics (Columbia University Press). An overview of ethical issues in social work, this book discusses the profession's values, ethical conflicts and dilemmas, professional malpractice, and ethical misconduct.
Paul C. Rosenblatt, AB'58; Terri A. Karis; and Richard D. Powell, Multiracial Couples: Black and White Voices (Sage). Interviews with 21 black/white couples provide an account of the couples' experiences and a foundation for analyzing identity issues, relationship dynamics, parenting processes, and relationships with families of origin and the community.
Mariano Tommasi, AM'88, PhD'91, and Kathryn Ierulli, AB'87, editors, The New Economics of Human Behavior (Cambridge University Press). Students and colleagues of Nobel Prize-winning economist and U of C professor Gary Becker, AM'53, PhD'55, apply economic analysis to a vast array of "non-economic" issues such as infectious diseases, fashion, religion, politics, marriage, divorce, and law-an approach pioneered by Becker.
For inclusion in "Books by Alumni," please send the name of the book, its author, its publisher, its field, and a short synopsis to the Books Editor, University of Chicago Magazine, 5757 Woodlawn Ave., Chicago, IL 60637, or by E-mail: uchicago-magazine@uchicago.edu.
---
Within Class News:
---
Go to: Return to October 1995 Table of Contents