The University of Chicago Magazine October 1995
---
Return to October 1995 Table of Contents
---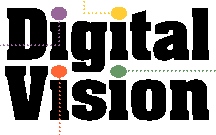 By Andrew Campbell
Photography by Dan Dry
A music scholar who's crazy for ragtime, Robert Winter is just a bit offbeat. From physics student to car mechanic, Winter's followed a winding road to multimedia success. Now his pathbreaking CD-ROMs are shining new light on the classics-even making the New World new. But is academia ready for the digital classroom?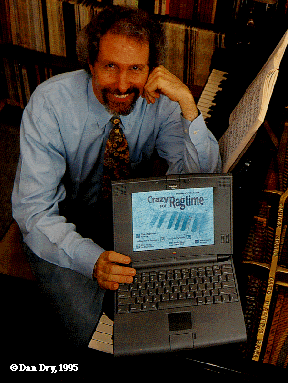 ---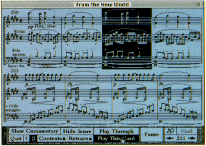 There's a sense of promise, like the first day of a great class. You start exploring the software-an interactive guide to Dvovrák's ever-popular Ninth Symphony, From the New World-because of the lyrical melodies you remember from a concert sometime back. A few clicks of the mouse later, the program's author, UCLA musicologist and software pioneer Robert Winter, appears on-screen and welcomes you, in friendly, confident tones, with a pep talk about how this classical-music warhorse touches on more than you ever expected: issues of race and class, the roots of jazz, and the question of "what constitutes American art?"
What's first on the syllabus? Unlike most classroom adventures, in this CD-ROM program the choice is yours.
A "Pocket Guide" lays bare the symphony's main structure-click back and forth to hear a theme develop from exposition to recapitulation. Or hear the instruments of Dvovrák's orchestra in digital audio. Not sure what a recapitulation is, anyway? Click on the word to call up a glossary.
A history section brings the 1890s alive with photos, musical examples, and-thanks to the wondrous storage capabilities of CD-ROMs-references to the disc's more than 300,000 words of primary sources. With his Ninth Symphony's 1893 Carnegie Hall premiere, the Czech composer's professed inspiration from African-American and Native-American songs provoked an amazingly current-sounding controversy; one more click and you're combing through copies of newspaper articles where critics of the day argued about the truth and rightness of Dvovrák's "borrowing"-the same practice, Winter notes, debated today as cultural appropriation.
And what of those beautiful melodies? An in-depth commentary follows a score, displayed measure by measure, as the music plays. At any point, switch to a quiz game, "Getting to Carnegie Hall," to test what you've learned.
Is all this education or play? The answer, to Robert Winter, AM'72, PhD'78, is "yes." Through his Dvovrák "CD Companion"-which, together with guides to Beethoven's Ninth Symphony, Mozart's "Dissonant" Quartet, and Stravinsky's The Rite of Spring has sold almost a half-million copies-Winter is forging a new genre that, like him, defies easy pigeonholing. The high-tech world hails his popular, content-rich programs as proof that multimedia can actually deliver on its much-hyped promise. But although he's won praise from the likes of Bill Gates and Wired magazine, which deemed Winter "among the first masters of multimedia," academia has been slower to enthuse. A professor turned entrepreneur, preaching a digital revolution in schooling and scholarship?
CONTINUE READING "Digital Vision"
CLICK HERE FOR A "Robert Winter Glossary."
---
Go to: Return to October 1995 Table of Contents