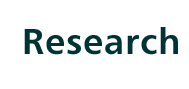 Fig.1
Not-so-random acts of kindness
People who regularly attend religious services perform more acts of altruism—such as talking with a friend, relative, neighbor, or acquaintance who is depressed, helping with housework, giving up a seat to a stranger, or donating money to charity—than those who don't. In the first-ever national survey of altruism and empathy, Chicago's National Opinion Research Center found that while those who never attended religious services averaged 96 acts of altruism a year, people who attended weekly services reported 128. The finding was consistent across religious groups.
Tom Smith, PhD'80, General Social Survey director and the altruism study's author, expected residents of smaller communities to do more good deeds, but in fact the opposite was true. Residents of the 12 largest U.S. cities reported 137 per year, compared to 100 for rural respondents. Simple population density—more people creating altruistic opportunities—is the likely reason for the gap, Smith says. In general race, gender, wealth, and political leanings had little bearing on altruism.—A.M.B.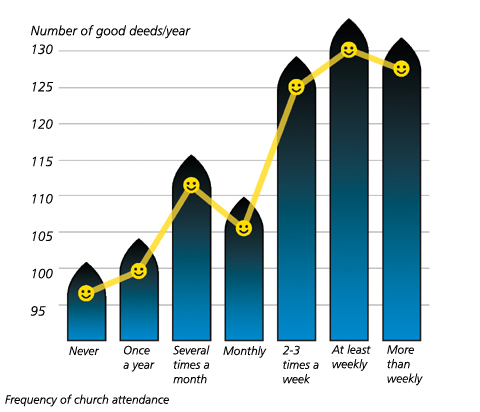 Graphic by Allen Carroll