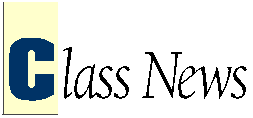 Alumni Awards
True to Their School: The Alumni Service Citations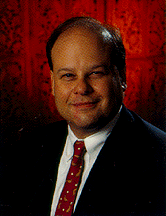 Andrew W. Brown, AB'80, AM'80, MBA'82
In five years as chair of the Modern Era Campaign, Brown has enlisted committee members, led meetings, and hosted campaign events. He has secured substantial gifts and helped to recruit and support African-American and Hispanic students. With the College Visiting Committee, Brown has advised on the U of C's financial-aid policy and recruitment tactics.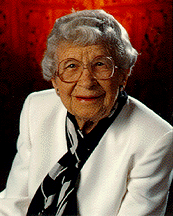 Ida DePencier, PhB'28, AM'50
At age 103, DePencier has served Chicago for over 70 years. She taught at the Lab Schools for 33 years, retiring in 1958 and then writing the basis for the definitive history of the institution. One of the first Oriental Institute docents, she trained many others. Just three years ago, she helped the middle-school teachers at the Lab Schools update the geography curriculum.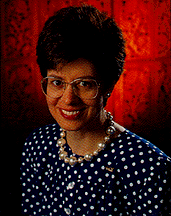 Danette (Dani) Gentile Kauffman, AM'69
During Kauffman's three years as Humanities Division representative of the Graduate Fund, the fund has enjoyed steady growth and a record high number of contributions from Humanities alumni. A member of the Humanities Visiting Committee, Kauffman served on the Alumni Executive Council and helped plan the University's Centennial celebration.
Edgar Micael Larsen, MBA'68
Coordinator of Houston's Business Forecast Luncheon for GSB alumni, Larsen has also been a fund-raising volunteer for the GSB and the event programmer of the Houston alumni club. He and his wife, Stephanie, cochaired the Houston regional committee for the Campaign for the Next Century and regularly open their home for alumni meetings.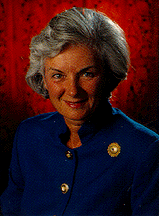 Stephanie Dolan Larsen, AM'66
Larsen, former secretary-treasurer of the Houston alumni club, and husband Edgar are active supporters of the Motet Choir, hosting students and working to promote their concerts on two recent tours. The Larsens' annual end-of-summer pizza party for returning College students and prospective students is a favorite event for Houston alumni.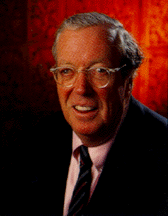 Brace Pattou, AB'45
Pattou capped five decades of volunteer service by leading the planning for his 50th reunion, resulting in high attendance and a record-setting gift campaign. A UC2MC member since 1990, he has chaired the club's communications and nominating committees and helped to organize its first volunteer-recognition event. He recently agreed to be a class agent for the Annual Fund.
Sydney Rosen, PhB'46, AM'49, PhD'73
President of the San Francisco Bay Area alumni club from 1992 to 1994, Rosen recruited many new volunteers and improved communication with the University. She continues to organize events such as faculty seminars and a tour of the city's murals. One of her biggest contributions has been founding and running a book group that meets monthly at her home.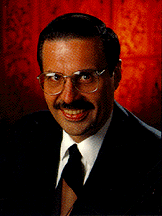 Dennis C. Waldon, AB'69
As chair of his 20th reunion, Waldon led a dynamic fund-raising effort. As chair of his 25th, he formed a diverse alumni committee that included classmates who had never before participated in alumni events. He was one of the first class agents, and his efforts have helped to increase class contributions by 20 percent. In 1986, he began serving on the Alumni Schools Committee.
---
Within Class News:
---
---
Go to:
Return to August 1996 Table of Contents