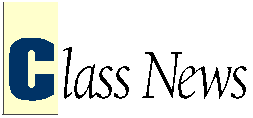 ---
House Calls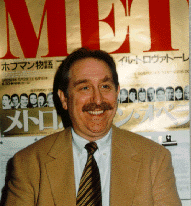 Mitchell Kahn can tell you the exact date he first set foot in the Metropolitan Opera House. It was November 3, 1973. Joan Sutherland was singing Tales of Hoffmann with Placido Domingo. "I couldn't believe that a human could make that sound," Kahn recalls, "and I just became a tremendous opera fan." Then a medical student at Columbia University, Kahn, AB'71, continued to feed his passion during his internship and residency via standing-room tickets at the Met.
On one such evening, as Kahn riffled through his program at intermission, he realized that the program listed a medical director. After asking himself, How do physicians get on staff?, he started asking others. Someone knew someone, and soon, Kahn was covering for the Wednesday night doctor. When the medical directorship opened up in 1995, Kahn--who maintains a private general practice a few blocks from the opera house--had been working part time at the Met for 17 years. He got the job.
As medical director for the Met, supervising a staff of six other doctors and a nurse, Kahn attends performances once weekly. He also attends for pleasure: "If there's something I really want to see, I often just buy a ticket and go." After all, the duties of a doctor can get in the way of the desires of an opera fan--or, as Kahn puts it: "There is a disappointing tendency for patrons to faint during my favorite parts." Kahn's charges include the audience and the stagehands as well as performers.
For stagehands, as for all carpenters or builders, the injuries range from simple cuts to broken bones. But for performers--orchestra members, singers, and sometimes dancers--seemingly tiny irritations can have career-threatening consequences. "Whereas you and I could easily perform with a cold," explains Kahn, "for these performers, a very minor respiratory infection--a little respiratory allergy, a little raspiness, any of those things--can prevent them from singing. The same thing's true of a slight tendonitis in the hand of a violinist. That's because of the fine muscular control that's required. And the difference between being at the very top and being mediocre is so small that you have to have a great deal of sensitivity in dealing with what appear to be very small illnesses, which are very large to these people."
Kahn's compassion for performers stems partly from his own experience as a musician. "I think the only time in my life when I didn't play music was actually when I was at the University of Chicago," says the former high-school trombonist, adding, "Somehow the U of C in the late Sixties just wasn't a trombone kind of place." In medical school, a friend persuaded him to join an orchestra society made up of New York physicians. "Then I realized that the French horn had all the great parts," he says. Kahn switched, playing the horn with the society for about 20 years, becoming principal horn player and performing at both Carnegie Hall and the Philharmonic (now Avery Fisher Hall). Developing a love for chamber music, Kahn switched again; he now plays violin in a string quartet and an orchestra.
As much as he enjoys performing, Kahn won't be leaving medicine any time soon. "I think I have somewhat more talent in the medical field than in the musical field," he submits. Besides, for the Met's medical director, two loves--art and medicine--meet under one roof. "The opera still has great effect on me," he says. And by helping world-class musical talents safeguard their physical instruments, Kahn may be having great effect on opera.--Catherine Mizgerd
---
Within Class News:
---
Go to:
---
Return to June 1997 Table of Contents