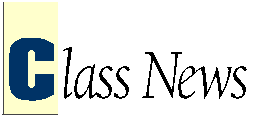 Alumni Awards
Heeding the Call: The Public Service Citations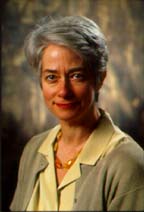 Heather Tobis Booth, AB'67, AM'70
A political activist for more than 40 years, Booth was a founderof Citizen Action, fighting for legislation on health care, consumer rights,environmental protection, and voter registration. Booth also helped formthe Coalition for Democratic Values, a progressive political organization,and the Midwest Academy, which trains activists in grassroots work.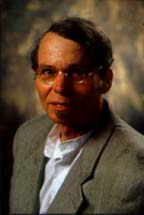 Kenneth Dunn, AM'70
A pioneer in recycling on Chicago's South Side, Dunn founded thenonprofit Resource Center in the 1970s. The center has recycled more than25,000 tons of material while providing employment for scores of homelessand low-income citizens. Dunn was recently awarded a grant to bring recyclingand related employment to Chicago Housing Authority residents.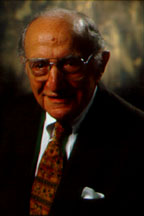 Howard Landau, PhB'24
With his late business partner, Herbert Heyman, PhB'31, Landau createdthe Jewish Council on Urban Affairs' Community Ventures Program, whichhas provided more than $3 million in development grants and low- or no-interestloans to help finance 2,000 units of affordable housing in Chicago. Landaualso supports the U of C's Center for School Improvement.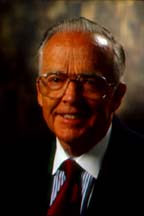 James McClure, AB'42, JD'49
As president of Oak Park from 1973 to 1981, McClure provided leadershipand vision as the suburb's racial and cultural character changed. Throughhis work, Oak Park developed integrated housing policies that inspireddiversity while encouraging longtime residents to stay. He is also a pastpresident of the Northeastern Illinois Planning Commission.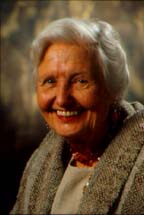 Eleanor P. Petersen, X'53
An advocate for equal employment and housing rights, in the 1950sPetersen helped organize the Kenwood Real Estate Committee to encourageintegration in Hyde Park-Kenwood. A founder of the Hyde Park Federal Savings& Loan, she headed the Illinois Fair Employment Practices Commissionand helped establish the Public Interest Law Initiative to give law studentspro bono experience.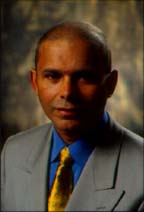 Rafael Ravelo, AM'77
Ravelo directs Erie Neighborhood House, a 127-year-old institutionon Chicago's West Side that serves the social and economic needs of thearea's immigrant and low-income population. A Cuban immigrant, Ravelo servedon the Mayor's Advisory Commission on Latino Affairs in 1987 and was namedUnited Way of Chicago's executive director of the year in 1994.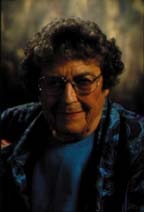 Anna Zellick, AB'41, AM'45
For her contributions to preserving Montana history, Zellick receivedthe Montana Historical Society's 1990 Trustees' Award. The daughter ofa Serbian father and a Croatian mother, Zellick has published widely onSouth Slavic immigrants. Archived transcriptions of her interviews withSlavic immigrants are now housed at the Montana Historical Society.








---
Heather Tobis Booth, AB'67, AM'70
Kenneth Dunn, AM'70
Howard Landau, PhB'24
James McClure, AB'42, JD'49
Eleanor P. Petersen, X'53
Rafael Ravelo, AM'77
Anna Zellick, AB'41
Rex James Bates, SB'47, MBA'49
Catherine Cleary, AB'37
George Gloeckler, SB'60, SM'61, PhD'65
John Hockenberry, X'79
Dorothy Patton, PhD'67
Judith E. Stein, AB'62, AM'64
J. Ernest Wilkins, Jr., SB'40, SM'41, PhD'42
Robert Winter, AM'72, PhD'78
Irwin Askow, AB'36, JD'38
Joan Feitler, AM'55
Thomas Heagy, AB'67, MBA'70
Kenneth Kaufman, X'69, MBA'76
Thomas J. Lee, AM'90
Katherine Dusak Miller, AB'65, MBA'68, PhD'71
Kathryn Stevens, AM'70
Robert Boland, AB'83, MBA'87
Jennifer L. Magnabosco, AB'85, AM'85
Within Class News:
---

Go to: